Session Video I, Keynote
Overview | Randall Adkins, Ph.D., Senior Associate Dean, UNO College of Arts and Sciences
Welcome | UNO/UNMC Chancellor Jeffrey P. Gold, M.D.
Keynote Introduction | Jabin Moore, UNO Student Body President/NU Regent
Keynote with Student Q & A | Sen. Chuck Hagel
About Hagel
Chuck Hagel was the 24th Secretary of Defense. The only Vietnam veteran and the first enlisted combat veteran to serve as Secretary of Defense, Hagel also served two terms in the United States Senate representing the State of Nebraska, as Co-Chairman of the President's Intelligence Advisory Board, and as Deputy Administrator of the Veterans Administration.
Some of Hagel's current commitments include serving on the Board of Trustees of RAND Corporation; Advisory Board of Corsair Capital; Board of Directors of PBS; Senior Advisor to Gallup and to the McCarthy Group; Distinguished Executive in Residence at Georgetown University; Distinguished Statesman at the Atlantic Council; Centennial Professor, University of Nebraska.
---
Breakout Session Video II, Plenary
Plenary: "You be the Judge: What Happens When Law and Ethics Collide?"
Presented by: Professor Destynie Sewell, Department of Finance, Banking, and Real Estate, UNO College of Business Administration
Session Description: One of our past Symposium's most popular sessions, Prof. Sewell updates this for 2020. The best legal decision may not always be the most ethical one. How would you decide? Place yourself in the chair of the judge and determine which decision is best.
Presenter Bio: Professor Destynie Sewell, J.D., M.B.A, is a Lecturer of Business Law and Ethics for UNO's College of Business Administration (CBA). Sewell is no stranger to UNO. In 2004, she earned her B.S. in Business Administration with concentrations in Banking, Finance, and Investment Science/Portfolio Management. She simultaneously received a B.A. from the College of Arts and Sciences, majoring in French. Sewell continued her education with the UNO CBA, earning an MBA in 2007. She received her Juris Doctor from Creighton University in 2011, gaining licenses to practice law in both Iowa (inactive) and Nebraska and to appear before the United States Supreme Court. She worked with the U.S. Department of Veteran Affairs prior to starting her career with UNO. Sewell loves to participate in various service organizations and holds many service memberships. She is a member of the La Vista Civil Service Commission, serves as an ethics guest speaker for local organizations, co-directs her church's youth mentoring program, and acts as a Sunday school teacher for high school students. She is also a Faculty Advisor and individual mentor for several UNO organizations and programs, giving back to her alma mater.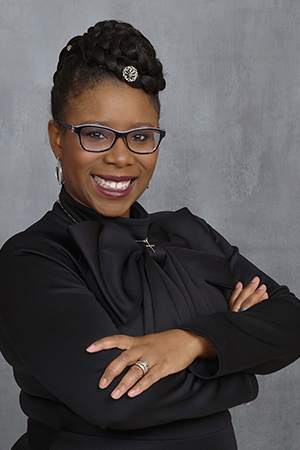 ---
Breakout Session Video III, Plenary
Plenary: "We the People: The Power of Your Voice, Your Vote, Your Action"
Presented by: Dr. Jodi Benenson, School of Public Administration, UNO College of Public Administration and Community Service
Session Description: One of our past Symposium's most popular sessions, Dr. Benenson updates this session for 2020. She will provide information about how to engage civically and politically, which can include activities such as voting, advocacy, volunteering, organizing, and more. She will explain why it is important for you to engage in civic and political life, how to amplify your voice, and what you can do today to get involved in issues that are important to you.
Presenter Bio: Jodi Benenson is an Assistant Professor in the School of Public Administration at the University of Nebraska Omaha. Her primary research and teaching interests include civic engagement, nonprofit organizations, social policy, and social equity. Her research has been published in Nonprofit and Voluntary Sector Quarterly, Voluntas, Journal of Public Affairs Education, Review of Higher Education, Journal of Nonprofit Education and Leadership, and other academic and practice-based outlets. Previously, Jodi was a Postdoctoral Scholar at the Jonathan M. Tisch College of Civic Life at Tufts University and a nonprofit professional in the Twin Cities. Jodi received a B.S. and M.P.A. from Indiana University and a Ph.D. in social policy from the Heller School for Social Policy and Management at Brandeis University. She was also recognized as a TOYO (Ten Outstanding Young Omahans) award recipient in 2019. Jodi founded Women and Public Policy Week at the University of Nebraska Omaha in 2017 to amplify policy issues that affect women and girls in Nebraska. She serves on the board of New Leaders Council Omaha, the Young Nonprofit Professionals Network, as a member of the Women's Fund of Omaha Circles Class 9, on the advisory board of Huespring, on the nominating committee of the League of Women Voters of Greater Omaha, and is an advisor to several nonprofit organizations in Omaha.