Prosthetics, Orthotics, and Exoskeletons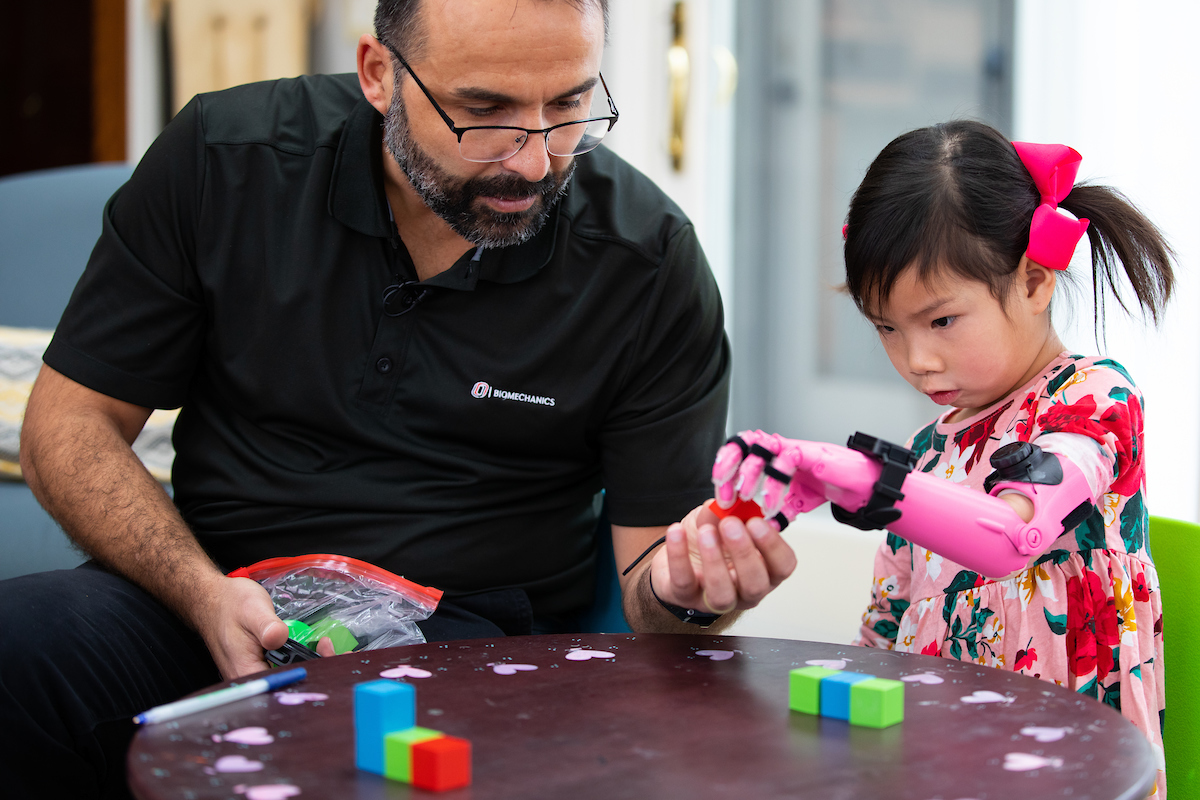 The fields of prosthetics, orthotics, and exoskeletons primarily focus on restoring function to some part of the body affected by a disease or condition, such as cerebral palsy, Parkinson's, stroke, or limb reductions. This restoration can be accomplished through a variety of devices including, but not limited to, upper limb prostheses, walking exoskeletons, or modular footwear. These devices specifically aim to restore or improve an individual's ability to perform activities of daily living such as walking or using everyday utensils. This research also seeks to improve our current knowledge of how the brain interacts with these devices to create more effective rehabilitative methods.
This research requires a multi-disciplinary team to successfully manufacture and utilize these devices in human participants, combing biomechanics with fields like engineering, computer science, neuroscience, behavioral psychology, and many more. This fields to develop more advanced and functional prostheses, develop more efficient exoskeletons for both rehabilitative and commercial use, and identify compensatory mechanisms of the brain and a better fundamental understanding of motor control.