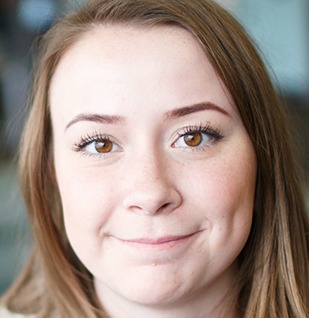 Hannah Bergwell
UNO Student Trifecta! Congratulations to neuroscience student Hannah Bergwell who received an all-expenses award to attend the Munich Brain Course at Ludwig-Maximilian University this March. The competition for the award includes undergraduate and graduate students from all over the world, and is given to only 10 students each year. This is the third year in a row that a UNO undergraduate has won this honor. This year, the topics cover the human spinal cord, cerebellum, and occipital lobe, with a special session on forensic medicine. Hannah is a member of Dr. Sollars' laboratory at UNO, Dr. Dunaevsky's laboratory at UNMC Munroe-Meyer Institute, and active in the Nu Rho Psi neuroscience honor society. She has done extensive volunteer work at Art for Autism and Camp Encourage. Her long-term goals are to attend graduate school and study developmental disorders, with a particular emphasis on autism and the empathy network within the brain. To learn more about the Munich Brain Course: https://www.intensivkurs-neuroanatomie.de/pdf/programm2016.pdf
Shauna Kister
Congratulations to Shauna Kister! For the second year in a row, a UNO undergraduate student has won an all-expenses paid award to Munich for the annual Brain Course in neuroanatomy at Ludwig-Maximilian University. This competitive award is given to only 10 students across the world. Ms. Kister, a neuroscience major, is a member of Dr. Sollars' laboratory, active in Nu Rho Psi, NeuroWOW, and Green Basis, and is a member of the Society for Neuroscience. She works as a Psychiatric Technician at Lincoln's Regional Center and as a Mental Health Technician at the Lincoln Mental Health Crisis Center. Her long-term goals are to study pathophysiology related to schizophrenia, bipolar disorder, and mood disorders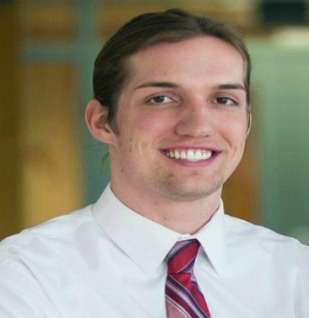 Maxwell Virus
Maxwell Virus, a December 2013 graduate, along with just eight others from outside of Germany, were awarded airfare and admission into the Munich Brain Course, a highly-respected conference featuring some of the world's leading experts on brain science. In order to earn their scholarships, each student had to submit a motivation statement, an academic resume, a transcript and a letter of recommendation from an academic supervisor. Virus learned of the opportunity from Suzanne Sollars, associate professor of psychology and neuroscience, in her role as advisor for UNO's chapter of Nu Rho Psi, the National Honor Society in Neuroscience." This is a great opportunity for our students and a testament to the high level of science education we have at UNO," Sollars explains. "So few students get the opportunity to visit academic conferences before they are graduate students, let alone an overseas conference with most of their expenses paid for."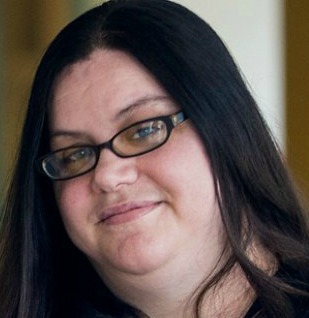 Beth Fetzer
Beth Fetzer, a senior neuroscience major, along with just eight others from outside of Germany, were awarded airfare and admission into the Munich Brain Course, a highly-respected conference featuring some of the world's leading experts on brain science. Fetzer learned of the opportunity from Suzanne Sollars, associate professor of psychology and neuroscience, in her role as advisor for UNO's chapter of Nu Rho Psi, the National Honor Society in Neuroscience. "Most students only ever get access to dissect rat brains or sheep brains," Fetzer says. "To have the opportunity to participate in an actual human brain dissection live is just incredible." After she graduates, Fetzer is planning on attending medical school. 
Our Campus. Otherwise Known as Omaha.
The University of Nebraska does not discriminate based on race, color, ethnicity, national origin, sex, pregnancy, sexual orientation, gender identity, religion, disability, age, genetic information, veteran status, marital status, and/or political affiliation in its programs, activities, or employment. Learn more about Equity, Access and Diversity.
scroll to top of page