I am the ROI: Garry Clark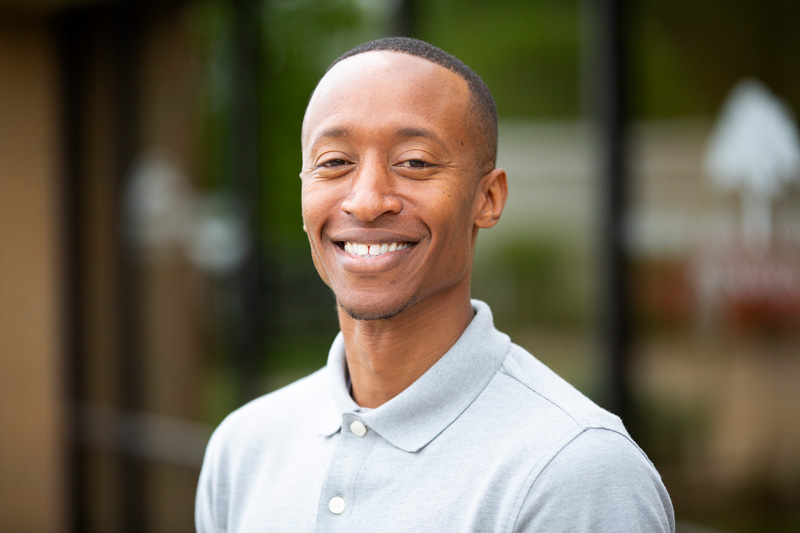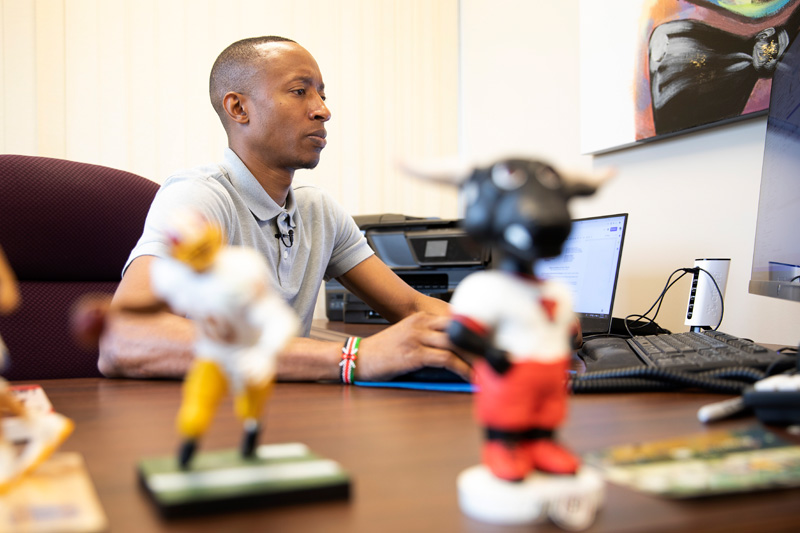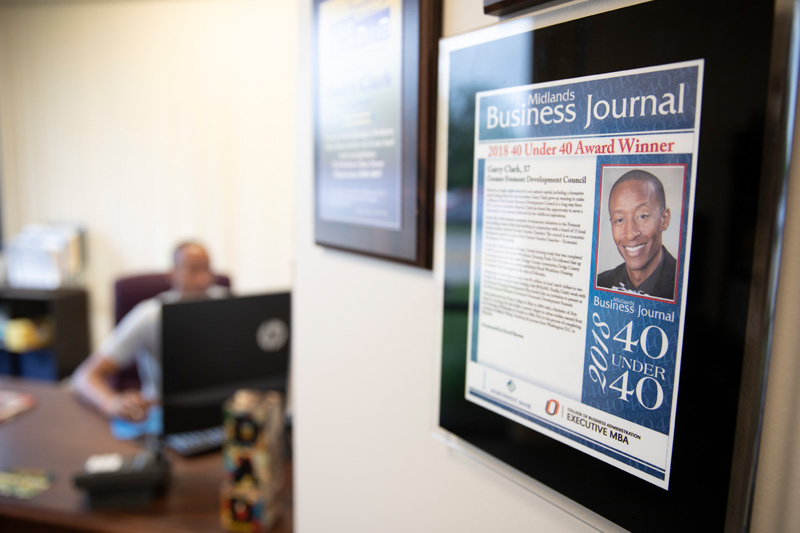 The following profile is part of the "I am the ROI" series. With seven stories on seven Mavericks, "I am the ROI" will introduce you to alumni who are leaders, change makers and innovators.
---
Looking at where he is now, you would never guess he had a difficult childhood. "Both of my parents were addicts, so it was a rough upbringing," Clark said.
Clark's story begins with struggle and homelessness. His parents battled addiction, which led to his family bouncing between public housing and the streets of D.C. "I think that is the huge difference for me is that I went from a place that is a little bit of chaos and I came to another place that had a lot of harmony and hope," he said.
Garry's undergraduate studies and athletic prowess brought him to Blair, Nebraska, where he attended Dana College and competed in collegiate track events. An accomplished track star, Clark had plenty of options after earning his undergraduate degree in sociology. He considered running overseas professionally, running marathons under a corporate sponsorship, or even becoming a high school educator.
"I was weighing the Maverick way of life versus a professional running career. At the end of the day, I knew that I wanted to have something that was more stable, more long-term, and more of a guarantee that, if I put my work in, I would have a bigger impact."
"I think I made the right choice."
One of his mentors pointed him to UNO where he applied for a scholarship to the Master of Science in Urban Studies degree program within UNO's School of Public Administration. "I received the response that I was going to be awarded a full scholarship for graduate school. I remember crying. I remember my mother crying. Just coming from humble beginnings like that."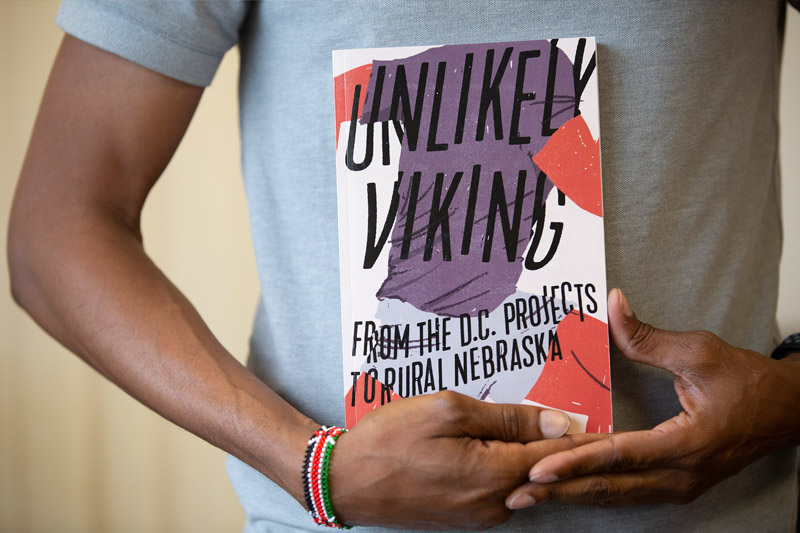 Clark's memoir, "Unlikely Viking: From the D.C. Projects to Rural Nebraska" came out in early 2019.
That's not to say that Garry had his career mapped out. "When I got to UNO's campus, I still didn't know what I wanted to do until I sat in Dr. Ethel Williams' class," he said. "I thought about my upbringing in D.C. and I thought about what UNO had provided as far as programs and services and ideas and concepts. It was easy to realize that I just wanted to improve communities."
Now, Clark is doing just that. He is in his second year as executive director of the Greater Fremont Development Council in Fremont, Nebraska. He and his team work on economic development projects to help the city attract and retain businesses and workforces. For example, contractors recently broke ground on a new residential development that will provide housing for employees working in an expanded headquarters for a medical staffing agency and a new poultry plant.
"UNO helped me to become not only a Maverick in economic development, but a Maverick in focusing on what I wanted to do. That I was going to take the bull by the horns, so to speak, and just try to make an impact."
Clark credits his instructors for his success and still maintains contact with them. He praised Dean John Bartle for bridging the gap between finance and policy in an engaging and digestible way. Dr. Richard Box and Dr. Robert Blair both had an inspirational effect on his education. "Our conversations about policy, real world issues, current events – they propelled all of us to think 'We can do something to impact our community,' and that's what I think UNO has done for me."
With Clark at the helm, the future of Fremont's economic development is bright. "We've been able to establish a housing fund, which we've never had before in this program," he said. "We're close to having $3 million in funds for revolving dollars to incentivize developers for the housing shortage. If we want workers, we need housing."
The city recently launched a new brand campaign designed to promote the city's inclusion efforts called "Fremont: Here We Grow." Finally, Clark is looking forward to the rollout of the city's first multicultural inclusion council. "We want to make sure that anyone from any background has an opportunity here in Fremont, Nebraska."
Clark is living proof that this is possible — and realizing his dream of improving communities all started with a graduate degree from the University of Nebraska at Omaha.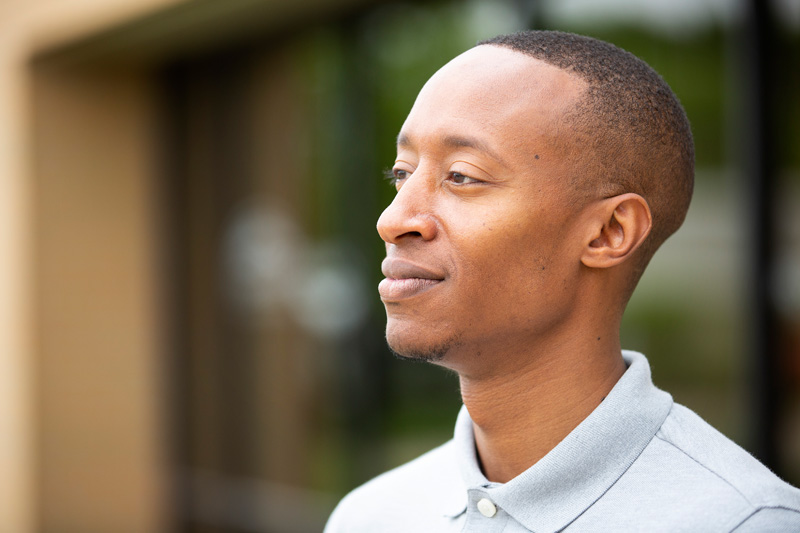 Clark says he is looking forward to the rollout of the city's first multicultural inclusion council, as he and his team work to grow Fremont.
About "I am the ROI"
"I am the ROI" introduces you to alumni whose return on their investment in a UNO education goes far beyond career opportunities. UNO brought out the best in these leaders, change makers and innovators who are making a difference in our communities and enriching our quality of life.
From UNO's Office of University Communications and the UNO Alumni Association, this joint storytelling effort runs July 1 through August 12, 2019 with a new story every Monday.
About the University of Nebraska at Omaha
Located in one of America's best cities to live, work and learn, the University of Nebraska at Omaha (UNO) is Nebraska's premier metropolitan university. With more than 15,000 students enrolled in 200-plus programs of study, UNO is recognized nationally for its online education, graduate education, military friendliness and community engagement efforts. Founded in 1908, UNO has served learners of all backgrounds for more than 100 years and is dedicated to another century of excellence both in the classroom and in the community.
Follow UNO on Facebook, Twitter (X), Instagram, TikTok, LinkedIn, and YouTube.