2017 Sustainability Academy
2017 Sustainability Academy
Join us from July 24 - July 27, 2017
This academy focuses on the growing need to promote sustainable building practices, technologies, policies and standards to build an environmentally responsible, economically profitable, and healthy future for the region. The 2017 academy will feature a theme of biomimicry. 
Students will experience interactive workshops, hands-on demonstrations in our state-of-the-art labs, and tours of high performance buildings. The final day of the academy will feature a panel session in which experts from the leading sustainable companies and organizations will share their expertise, personal experiences and answer questions along with a student competition. Students will leave with a better understanding of biomimicry and how it fits into sustainability and is applied in the real world as well as what career opportunities they can pursue.  
During this four day academy, students will stay in UNO residence halls with meals provided as well as extracurricular activities such as a movie night and bowling. 
This year's academy is limited to 40 participants. High school students are selected based upon academic achievement as well as extracurricular involvement and leadership experience.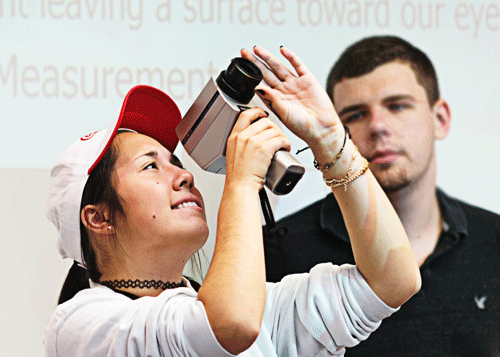 Fees and Deposit Information
There is a $10.00 nonrefundable administration fee plus a $40.00 deposit to register. Cancellation requests must be sent in writing to lellis@nebraska.edu.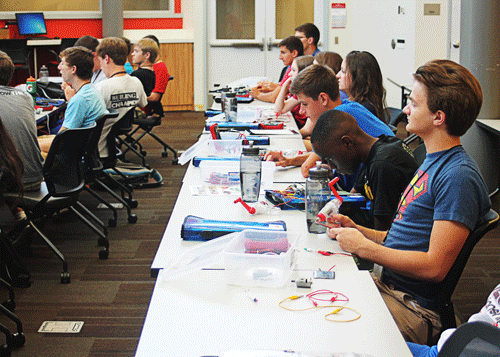 Tuition Assistance Information
A limited amount of tuition assistance is available for this academy. Parents should register and pay the $10.00 administration fee followed by a letter submitted to lellis@nebraska.edu explaining the need for assistance. No financial disclosures are necessary. You will be notified if your student was selected for tuition assistance. If a student is not awarded the tuition assistance, you may:
Pay the balance due, or
Cancel the camp and the deposit and any payment paid toward the camp will be reimbursed.
Limited spots are available, so apply today!
This academy would not be possible without the financial support of the Peter Kiewit Institute and Omaha Public Power District. Special thanks to UNO's Office of Sustainability and the Center for Urban Sustainability.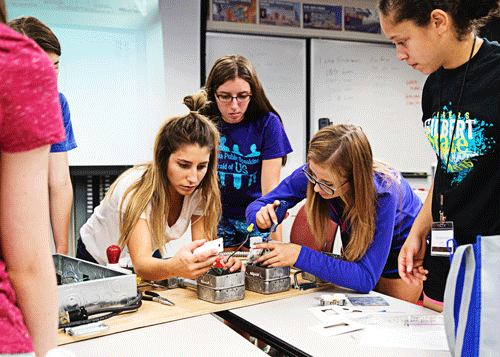 Our Campus. Otherwise Known as Omaha.
The University of Nebraska does not discriminate based on race, color, ethnicity, national origin, sex, pregnancy, sexual orientation, gender identity, religion, disability, age, genetic information, veteran status, marital status, and/or political affiliation in its programs, activities, or employment. Learn more about Equity, Access and Diversity.
scroll to top of page