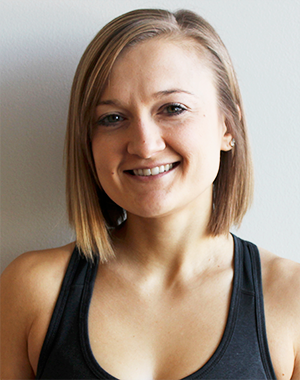 ---
Additional Information
---
Certifications
Zumba B1, CPR & First Aid
Teaching Experience
I have been teaching Zumba since August 2018.
Why Try My Classes?
Zumba is dance fitness class incorporates diverse music and dance from all over the world, including salsa, merengue, reggaeton, Bollywood music, and hip-hop. It's a great way to get active and actually enjoy doing cardio because it feels more like a party than a workout. My class is a judgement-free zone where everyone feels like they are important and can let their inner diva out. Zumba is a great way to boost your self-confidence and self-esteem!
Favorite Mode of Physical Activity
A few years ago, I started getting serious about my health and lost over 50 pounds! My personal fitness journey began in Zumba classes here at UNO. So Zumba has a special place in my heart—it's definitely my favorite way to get active. I also enjoy running, weight lifting, and going on walks.