Trevor Harlow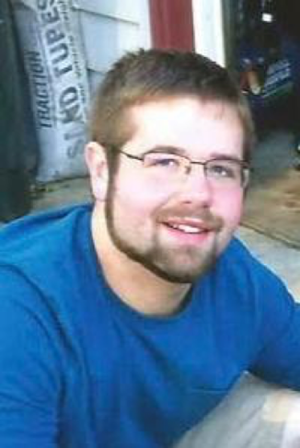 Explain the main reason that you have for wanting to run for Student Government.
After my first year has a Student government senator this past year I have been able to see actual change be possible on our campus. I want to continue that drive, and make a difference across the University. It is important to make positive changes for the students here at UNO, and I want to continue to dedicate myself to the student body, and work on behalf of them to benefit the entire UNO population.
Provide an issue that you think should be changed or improved on campus.
I think it is very important to improve the connection between UNO and its' students. By making the university more transparent and inclusive this can be accomplished. This can and should be done at multiple levels across multiple areas of the university, it is important that all aspects of UNO are easily accessible and available to the students. For myself, I have served has a member of the sustainability committee on Student Government this past year, so sustainability is obviously an important issue to me. This applies to areas like this just the same. IT is about giving students that are interested the opportunity to pursue all aspects of their education in any way possible.
What makes you qualified to sit on Student Government?
I am a Political Science and Environmental Studies major here at UNO, and I have been dedicated to serving the political process in anyway I can. I currently serve has the president for the College Democrats here on campus, and I make it a priority to be involved in our local political system. Being involved in Student Government is just the same. I believe that my experience and drive for the political system makes me the type of person that is fit to represent my fellow students of my college. I want to make positive changes to our university, and I have the necessary dedication to do so. I want to make positive changes through the political system, and my drive and dedication to politics is what qualifies me to represent my fellow student. In addition to this outside experience I also have just served my first year has a Student Government senator for the 2017-2018 term. DUring this time I have been dedicated to working towards improving sustainability initiatives, and improving our campus has a whole.
Our Campus. Otherwise Known as Omaha.
The University of Nebraska does not discriminate based on race, color, ethnicity, national origin, sex, pregnancy, sexual orientation, gender identity, religion, disability, age, genetic information, veteran status, marital status, and/or political affiliation in its programs, activities, or employment. Learn more about Equity, Access and Diversity.
scroll to top of page