Luke Schnepel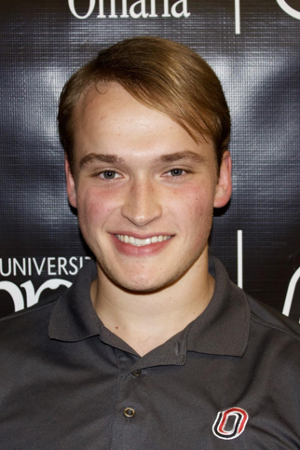 Explain the main reason that you have for wanting to run for Student Government.
I'm running because I have two years of experience on Student Government which allowed me to be a part of initiatives that benefit our campus. Creating things that impact students and hearing about it from them personally really motivates me. I love staying up to date on University business, questioning administrators, and responding to student concerns, which is why I'm running again this year.
Provide an issue that you think should be changed or improved on campus.
Here are a few things that I've signed off on in Student Government this year. If re-elected, I will make future changes and improvements of similar nature.
New charging stations in Mammel Hall and other building on campus.
Funding to send an additional Greyhound bus full of students on the Denver hockey trip.
An agreement with Parking Services to allow students to trade community service hours for a parking ticket waiver.
A condemnation of the Psychology Department's advising system, which resulted in personnel changes.
What makes you qualified to sit on Student Government?
Within the College of Business, I've been involved as a committee member of the CEO club, as the 2016-2017 Student Director of the Entrepreneurship Living Learning Community, as the Manager of Stedman's Cafe, and as a member of the Beta Gamma Sigma business honors society.
As for the University at large, I've served on the Student Government's Executive Board, the Student Senate, the Student Activities Budget Commission, Phi Kappa Phi (Vice President), Chancellor Gold's Transition Advisory Committee, and the Honors Program.
Our Campus. Otherwise Known as Omaha.
The University of Nebraska does not discriminate based on race, color, ethnicity, national origin, sex, pregnancy, sexual orientation, gender identity, religion, disability, age, genetic information, veteran status, marital status, and/or political affiliation in its programs, activities, or employment. Learn more about Equity, Access and Diversity.
scroll to top of page