Brooke Beckius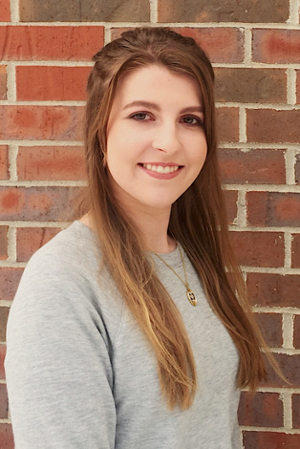 Explain the main reason that you have for wanting to run for Student Government.
Representation and Communication: these are two vital components in my running for Student Government. This past year of being an Arts & Sciences Senator has been a wonderful experience. I have listened to a wide range of opinions and ideas and worked at my best ability of fulfilling each student's wishes and addressing their concerns. I love being active on UNO's campus and trying to make the next generation's experience more fulfilling.
Provide an issue that you think should be changed or improved on campus.
Transparency and Community: Many of the students of UNO have not heard of Student Government or the projects going on around campus. I would like to work harder to provide information to students and talk to them about their ideas and concerns for improvement on campus. I also would like to encourage community and togetherness on campus by hosting more programs and developing an inclusive and welcoming environment through services and organizations. The more attachment you feel to your college, the more motivation you have to be successful.
What makes you qualified to sit on Student Government.
I am qualified to sit on Student Government because I have had experience in talking with students about their ideas and concerns and working on projects to improve the campus since I was a Freshman here. I served as an Arts & Sciences senator this past year and have really enjoyed making a difference on campus and working on projects to improve the campus.
Our Campus. Otherwise Known as Omaha.
The University of Nebraska does not discriminate based on race, color, ethnicity, national origin, sex, pregnancy, sexual orientation, gender identity, religion, disability, age, genetic information, veteran status, marital status, and/or political affiliation in its programs, activities, or employment. Learn more about Equity, Access and Diversity.
scroll to top of page