Benjamin Fountain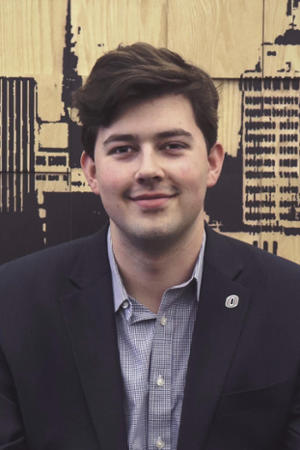 Please provide in one to two paragraphs an issue that you think should be changed or improved on
I am a proud student of UNO, and I am looking to further improve my campus, as well as my community. I am passionate about the well being of every student on our campus, and I want to see to it they have the right environment and tools to succeed in their academic and professional careers. My main reason for wanting to run for Student Government is because I want to ensure that UNO and the students who call it home are successful now and in the future.
This past year as a housing senator has shown me the many opportunities UNO has to offer. However, for students who aren't as involved, I would like to see an increase in communication of events, such as leadership opportunities, service events, and on-campus social events. I believe that by partnering with the Greek community- which is currently around 800 students- we would see substantial increase in attendance, excitement, and school spirit.
Please describe in one to two paragraphs what makes you qualified to sit on Student Government.
Although I was on student government this past year, I do not feel that this alone makes me qualified. The experience was invaluable, but I feel that my leadership experience in my fraternity, Pi Kappa Alpha, is where I have benefited and grown most. Previously, I served as the campus involvement chairman, where I became familiar with on campus organizations and used this knowledge to direct members to organizations related to their majors or interests. My current position as philanthropy chair has helped me grow as a leader, as well as becoming a better teammate. My main job is providing our members with opportunities to volunteer. Whether that is advertising a Dance Marathon fundraiser to our members, or reaching out to elementary schools in the area to see if they could use some volunteers, I have thoroughly enjoyed, and benefited from, this position. Student government is here to serve students, and my leadership experience and passion for service makes me qualified.
Our Campus. Otherwise Known as Omaha.
The University of Nebraska does not discriminate based on race, color, ethnicity, national origin, sex, pregnancy, sexual orientation, gender identity, religion, disability, age, genetic information, veteran status, marital status, and/or political affiliation in its programs, activities, or employment. Learn more about Equity, Access and Diversity.
scroll to top of page