Family Orientation Experience
Families are also invited to attend in-person Enrollment Days with their first year students. During Enrollment Days, family members and guests will attend a Family Program where they will hear from various campus offices about how best to support your student in their transition to college. This session will take place at the same time as your student's enrollment advising. Due to FERPA regulations, family members and guests will not attend academic advising with their students.
Together, students and their guests will have the opportunity to attend a Student Success Fair during check-in, where you can meet with various campus offices such as Cashiering & Student Accounts, Financial Support & Scholarships, Housing & Residence Life, etc.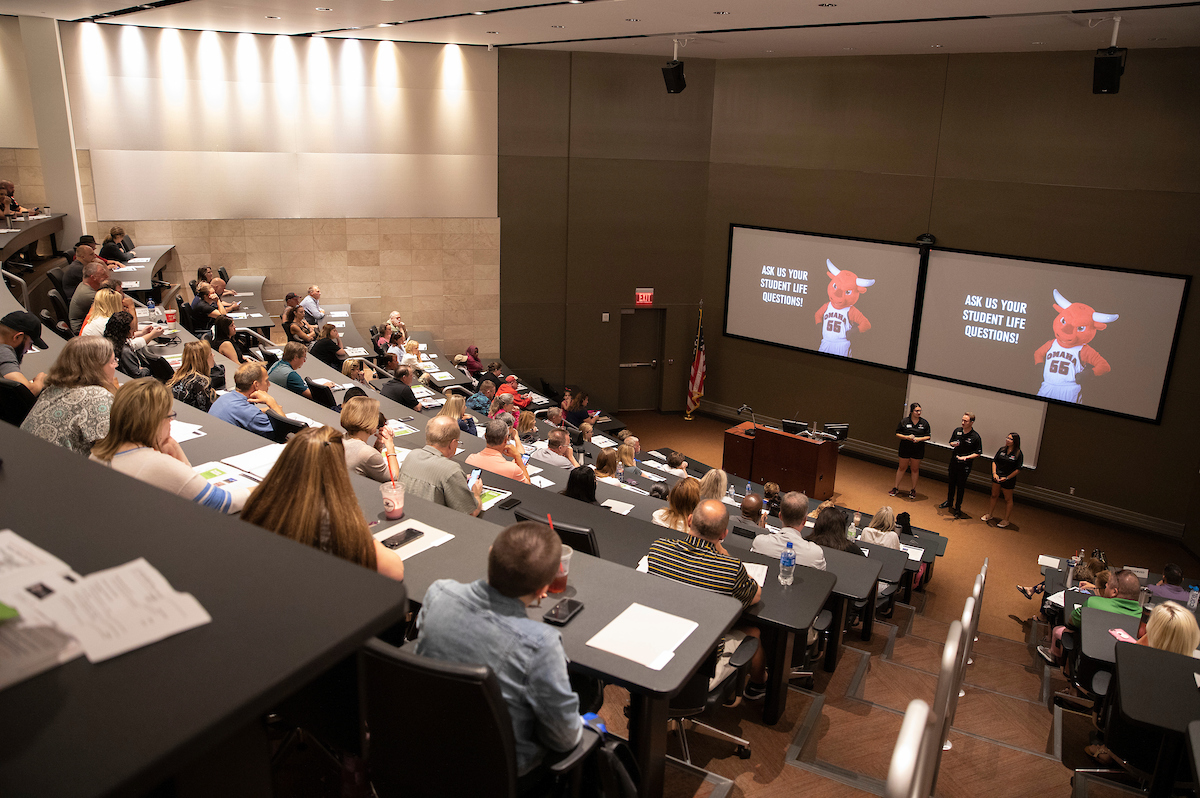 Family members are also encouraged to participate in the online orientation with their students. These online modules can be found via the Student Success Community portal on your student's Canvas account.
---
Registering for Enrollment Days
Registration is required in advance to attend the Family Program at Enrollment Days and space is limited. To guarantee that you are able to join your student at their Enrollment Day, please ensure that your student registers guests as a part of their Enrollment Day registration. For more information regarding your student's schedule for in-person orientation sessions, view the first year student page.
Registration for family members to join in-person Enrollment Day sessions for first year students can be found within the registration system for your student's orientation. If your student has not yet registered for an in-person Enrollment Day session, they can do so through their MavLINK account. Students can enter guest information after selecting a date for their Enrollment Day session.
If your student has already registered for an Enrollment Day session, they can add guests by selecting Change/Update My Orientation Session link within the orientation registration system in their MavLINK account.
Registration for in-person Enrollment Days closes one week prior to each session in order to provide our office adequate time to prepare for the event. If you need to make changes to your registration within one week of your Enrollment Day session, call our office at 402-554-2677 or email orientation@unomaha.edu.
---
Family Newsletter
Sign up today for the Maverick Family Newsletter and receive up-to-date information from New Student and Family Programs exclusively meant for parents and family members of UNO students.
---