The Model: Ideation, Implementation, and Assessment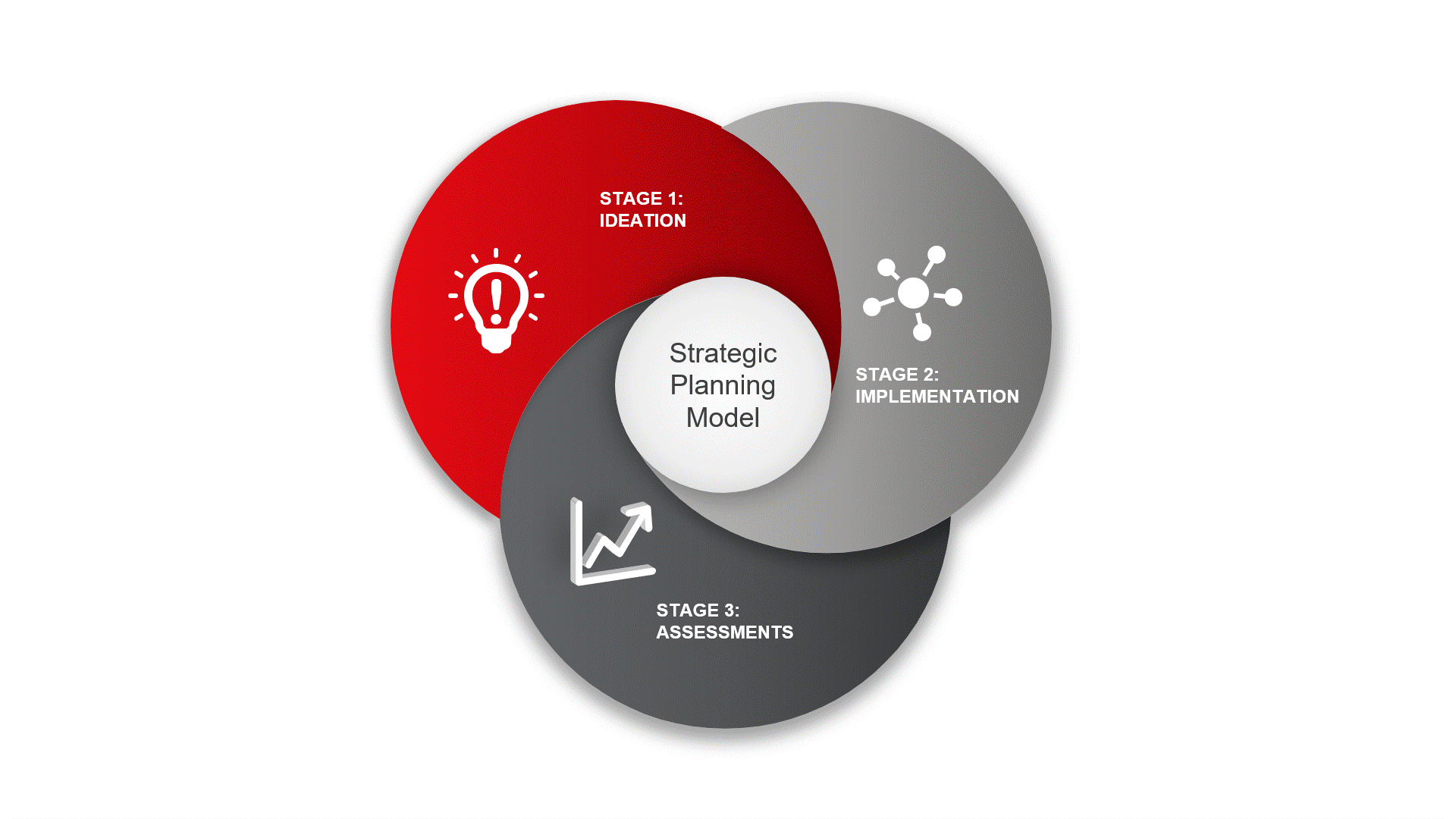 UNO goes through the following stages for each strategic priority:
   1. Ideation
Ideation involves a campuswide dialogue that transitions a Strategic Priority into multiple concrete ideas and initiatives. Ideation relies heavily on the active participation of UNO constituencies, including faculty, staff, students, and community partners. 
   2. Implementation 
After the ideas and input from the ideation phase has been analyzed, the Strategic Planning Model moves into the implementation phase. In this phase the ideas are grouped into a set of action groups that create concrete proposals and ultimately implement the ideas voiced in the ideation phase.
Constituencies continue to be involved in the implementation groups which rely heavily on stakeholder input. Action plans are assessed for viability, feasibility, and impact and provided with adequate resources to succeed.  
All initiatives associated with the action/implementation teams are entered into UNePlan as Operational Strategic Initiatives. 
   3. Assessment
Once initiatives are implemented, they are tracked through UNePlan. Each initiative includes metrics (and goals) by which success is measured. Initiatives are assessed on a regular basis through UNePlan, the Continuous Quality Improvement model, annual reporting, and other mechanisms. 
The Strategic Planning model is dynamic and iterative, as such assessments inform the ideation stage and data is systematically used to inform the implementation teams.