Events
Additional Resources
Service Learning 101
Fall Semester
September 13, 2018 | 3-4pm | Barbara Weitz CEC 128

October 17, 2018 | 1:30-2:30pm | Barbara Weitz CEC 128
November 6, 2018 | 9-10am | Barbara Weitz CEC 128
Spring Semester
January 22, 2019 | 9-10am | Barbara Weitz CEC 128
February 20, 2019 | 1:30-2:30pm | Barbara Weitz CEC 128
March 14, 2019 | 3-4pm | Barbara Weitz CEC 128
Service Learning 101 trainings introduce concepts and standards of service learning, providing UNO faculty the opportunity to identify and discuss the integration of service learning into course curricula in a small group setting.  See attached flyer.
For more information or to register, contact Kirsten Case.
Service Learning Seminar Series 2019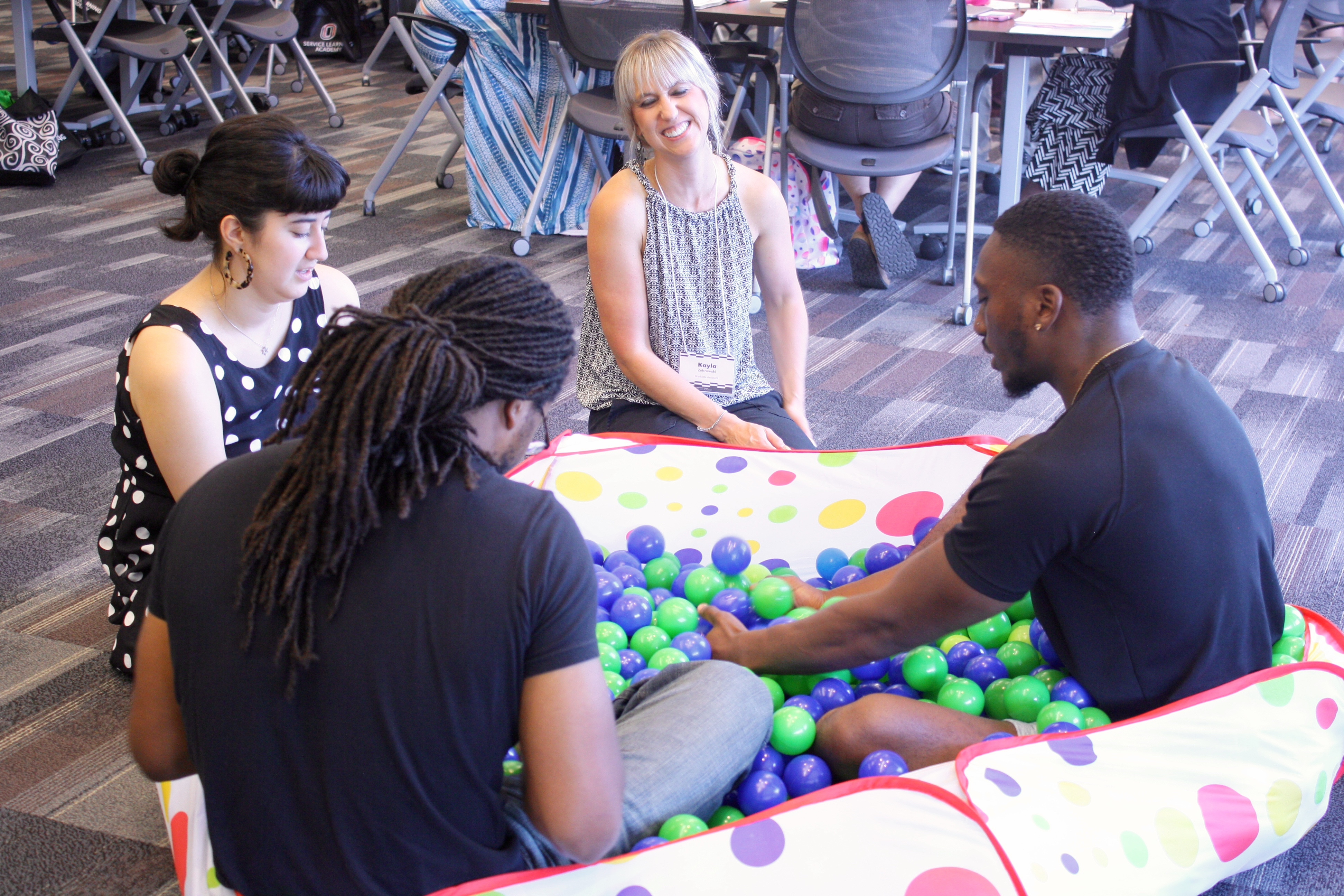 July 8-12, 2019 | Barbara Weitz CEC

The Service Learning Seminar is a 4.5 day professional development opportunity for P-12, after school and UNO teachers and administrators to learn about service learning as a method of instruction. Sessions are held Monday through Thursday from 9 a.m. to 3:30 p.m. and Friday from 9 a.m. to noon. The goal of the Seminar is for P-12, after school, UNO faculty and community partner teams to develop a collaborative service learning project that can be implemented within the next 18 months.
Registration will open soon. In the meantime, if you have any questions, contact Dr. LaTrina Parker.
Our Campus. Otherwise Known as Omaha.
The University of Nebraska does not discriminate based on race, color, ethnicity, national origin, sex, pregnancy, sexual orientation, gender identity, religion, disability, age, genetic information, veteran status, marital status, and/or political affiliation in its programs, activities, or employment. Learn more about Equity, Access and Diversity.
scroll to top of page