ISSUED: (Friday, March 13, 2020 17:00 PM)
CAMPUS ANNOUNCEMENT
UNO campus remains open; classes moving to remote learning mode March 30.
More Information
CLOSE

X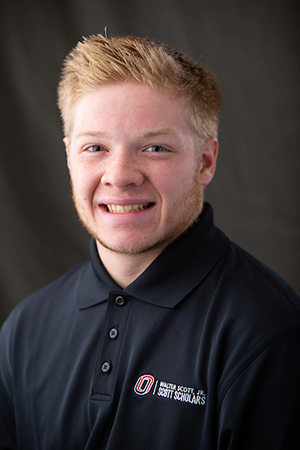 Zach Wullenwaber
Scott Scholar
UNL, College of Engineering
---
Additional Information
---
Bio
Zach is from Bennington, NE and is studying architectural engineering. His leadership experience includes working to aid the Open Door Mission in developing a prototype to improve attendance at classes and programs. This experience required him to use empathy, communication and cooperation skills. His career interests include designing buildings, specifically the mechanical systems.