ISSUED: (Friday, March 13, 2020 17:00 PM)
CAMPUS ANNOUNCEMENT
UNO campus remains open; classes moving to remote learning mode March 30.
More Information
CLOSE

X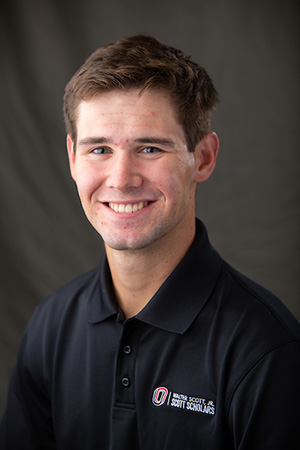 William Kisker
Scott Scholars
UNL, College of Engineering
---
Additional Information
---
Bio
William is from Trenton, NE and is studying electrical engineering and aviation. His leadership experience includes being a member of the Freshmen Engineering Student Council as an event coordinator. He has also served as an officer for the PKI chapter of the Institute of Electrical and Electronics Engineers (IEEE). In that role, he worked to coordinate meetings, so members could learn more about electrical engineering. His career interests include aviation-related design and fully electric transportation.