ISSUED: (Friday, March 13, 2020 17:00 PM)
CAMPUS ANNOUNCEMENT
UNO campus remains open; classes moving to remote learning mode March 30.
More Information
CLOSE

X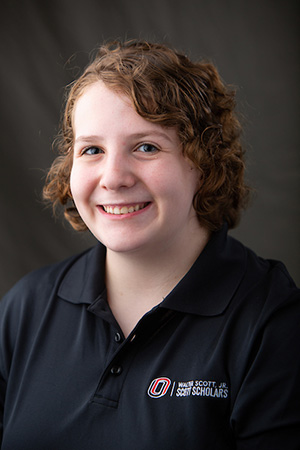 Shannon Hire
Scott Scholar
UNO, Information Science & Technology
---
Additional Information
---
Bio
Shannon is from Omaha, NE and is studying computer science. Her leadership experience includes serving as the secretary of ACM-W at UNO, where she took notes and assisted planning meetings. She has also volunteered at the Nebraska Humane Society, Open Door Mission, and the Nebraska Summer Music Olympics. Her internship experience includes working at Union Pacific as a network design intern. In this role, she documented and configured network devices, wrote scripts to automate tasks done by the team, and worked with technicians in the field. She has also worked at Northrop Grumman as a software engineer. Her career interests include software engineering, with a focus on aerospace, cybersecurity, and/or artificial intelligence.