ISSUED: (Friday, March 13, 2020 17:00 PM)
CAMPUS ANNOUNCEMENT
UNO campus remains open; classes moving to remote learning mode March 30.
More Information
CLOSE

X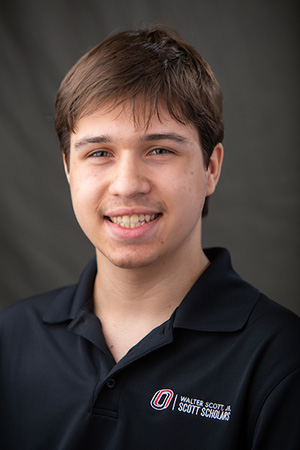 Patrick Stacey-Vargas
Scott Scholar
UNL, College of Engineering
---
Additional Information
---
Bio
Patrick is from St. Augustine, FL and is studying computer engineering. His leadership experience includes serving as the vice president of publicity for Phi Theta Kappa Honor Society Beta Pi Chapter. He has internship experience participating in the Scott Scholar AppJam where he gained experience in conflict resolution, collaboration, and task delegation. His team was responsible for developing two mobile applications that allow for greater ease of access for the Maverick Food Pantry and the UNMC Healing Arts Program. He specialized in troubleshooting, error handling, and error mitigation. He is interested in researching new programming techniques and quantum computing capabilities, as well as short range signal boosting. His career interests include software and hardware design, product testing, and statistical analysis.