ISSUED: (Friday, March 13, 2020 17:00 PM)
CAMPUS ANNOUNCEMENT
UNO campus remains open; classes moving to remote learning mode March 30.
More Information
CLOSE

X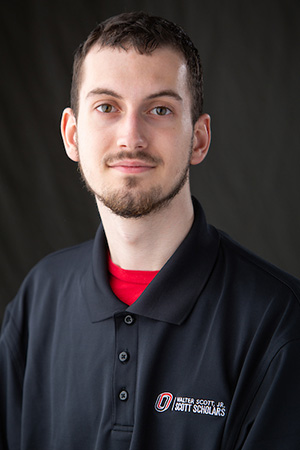 Matthew Hodges
Scott Scholar
UNO, Information Science & Technology
---
Additional Information
---
Bio
Matthew is from Lincoln, NE and is studying cybersecurity and computer science. His leadership experience includes serving as an officer for the UNO Association for Computer Machinery (ACM) during his junior and senior year. In this role, he plans and executes events, serves as an event speaker, and hosts Arduinos teaching stations. During his junior year, Matthew worked as Dr. Harvey Siy's teaching assistant for SPARCS, a program that trains middle school teachers in the basics of computer science. His internship experience includes working at Mutual of Omaha in the information security department where he works to automate tasks. His career interests include cybersecurity and computer science, more specifically, automation and scripting.