ISSUED: (Friday, March 13, 2020 17:00 PM)
CAMPUS ANNOUNCEMENT
UNO campus remains open; classes moving to remote learning mode March 30.
More Information
CLOSE

X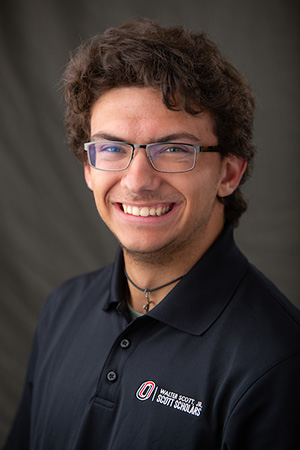 Jonah Letak
Scott Scholar
UNL, College of Engineering
---
Additional Information
---
Bio
Jonah is from Omaha, NE and is studying electrical engineering and mathematics. His leadership experience includes leading a homework group for his microprocessor applications class. He was responsible for scheduling meetings, tracking completion of tasks, and organizing final documents. His internship experience includes interning at the Army Corps of Engineers, where he was tasked with completing lighting calculations, designing in CAD software, and performing research on a variety of tools and equipment to be used for projects. His career interests include electrical engineering, with a focus on power systems and electronics.