ISSUED: (Friday, March 13, 2020 17:00 PM)
CAMPUS ANNOUNCEMENT
UNO campus remains open; classes moving to remote learning mode March 30.
More Information
CLOSE

X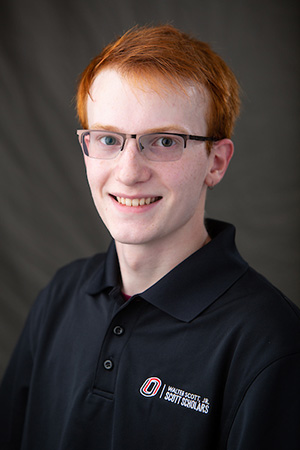 Jacob Cleveland
Scott Scholars
UNL, College of Engineering
---
Additional Information
---
Bio
Jacob is from Omaha, NE and is studying computer engineering and mathematics. His leadership experience includes partnering with Omaha by Design and generating a proposal to make the Aksarben community more pedestrian friendly. His internship experience includes working with the NASA Glenn Research Center as a space communications researcher. In that role, he was responsible for conducting research to on NASA's space communications, specifically Delay Tolerant Networking and Cognitive Communications. His research experience includes comparing artificial neural networks using persistent homology and the discrete wasserstein metric. This project served to study the underlying structure of neural networks with a tool from topological data analysis, known as persistent homology, to better understand how neural networks work. This was performed under the guidance of Alan Hylton, an employee at the NASA Glenn Research Center. His career interests include becoming a mathematics professor to teach and perform research, most likely on algebraic topology and topological data analysis.