ISSUED: (Friday, March 13, 2020 17:00 PM)
CAMPUS ANNOUNCEMENT
UNO campus remains open; classes moving to remote learning mode March 30.
More Information
CLOSE

X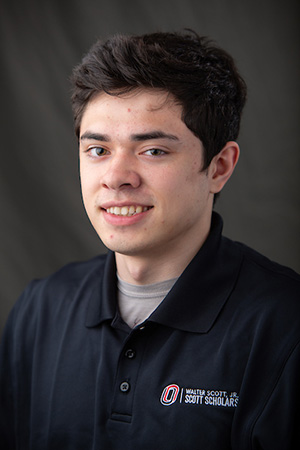 Jackson Henery
Scott Scholar
UNO, Information Science & Technology
---
Additional Information
---
Bio
Jackson is from Omaha, NE and is studying computer science. His leadership experience includes participating in the Friends of Japan Club where he organizes cultural events and fairs, such as the UNO Sakura Festival, wotagei cultural dances, the Japanese Ambiance Festival, and the Harvest Moon Festival. His internship experience includes working at First Data, where he worked on APIs for their business track application. His career interests include software or game design. He would also like to serve as a Japanese translator for a tech company.