ISSUED: (Friday, March 13, 2020 17:00 PM)
CAMPUS ANNOUNCEMENT
UNO campus remains open; classes moving to remote learning mode March 30.
More Information
CLOSE

X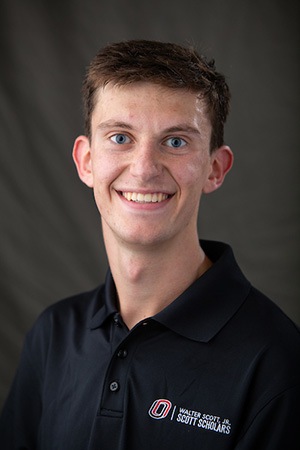 Jack Schulz
Scott Scholars
UNL, College of Engineering
---
Additional Information
---
Bio
Jack is from Fremont, NE and is studying electrical engineering. He has leadership experience as a member of the the Institute of Electrical and Electronics Engineers (IEEE). His internship experience includes working at Union Pacific as an IT intern, where he developed a large back-end application from scratch. He has also interned at JEO Consulting Group, where he has been doing many tasks such as drafting in AutoCAD, helping with electrical rate studies and arc flash studies, and design lighting and power layouts. His career interests include many facets of electrical engineering, including electronics design, radio frequencies, and power distribution.