ISSUED: (Friday, March 13, 2020 17:00 PM)
CAMPUS ANNOUNCEMENT
UNO campus remains open; classes moving to remote learning mode March 30.
More Information
CLOSE

X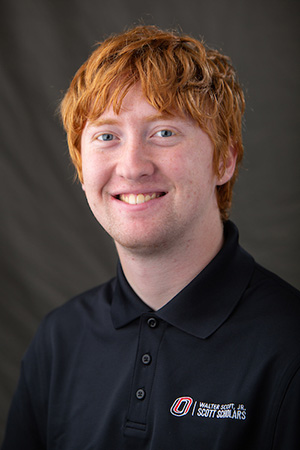 Grant Moles
Scott Scholar
UNL, College of Engineering
---
Additional Information
---
Bio
Grant is from Cook, NE and is studying mathematics and electrical engineering. His leadership experience includes founding the Johnson County Central Middle School Robotics Club and coaching the high school Academic Decathlon team. In his three years of service in these positions, he has taught students about mathematics, economics, robotics, and problem solving. He has fostered a system of peer-based STEM learning at the school and will soon be implementing a service learning STEM program between the high school and middle school. His research experience includes working with Dr. Griff Elder researching Hopf Algebras and Galois extensions, for which he received a mini-grant from NASA. Currently, he is researching classifications of Galois extension groups. His career interests include mathematics research, with a focus on number theory and abstract algebra. He plans to pursue a Master's and PhD in mathematics.