ISSUED: (Friday, March 13, 2020 17:00 PM)
CAMPUS ANNOUNCEMENT
UNO campus remains open; classes moving to remote learning mode March 30.
More Information
CLOSE

X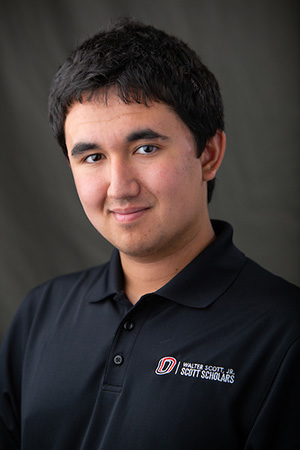 Gabriel Drew
Scott Scholar
UNO, Information Science & Technology
---
Additional Information
---
Bio
Gabe is from Omaha, NE and is studying computer science. His leadership experience includes working on a team dedicated to improving the Aksarben and UNO areas through the Smart Cities initiative. His internship experience includes working with Shyft Solutions, as both a software engineer and systems administrator. In this role, he was responsible for maintaining and monitoring building services. He also designed a web application to graph Skew-T weather data. His career interests include software design, with a focus on game design.