ISSUED: (Friday, March 13, 2020 17:00 PM)
CAMPUS ANNOUNCEMENT
UNO campus remains open; classes moving to remote learning mode March 30.
More Information
CLOSE

X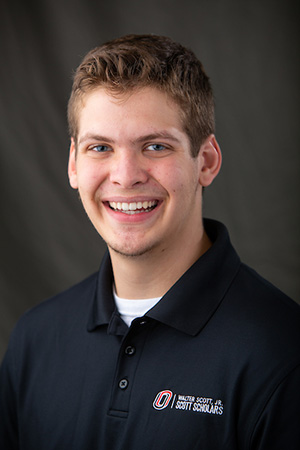 Collen Findall
Scott Scholar
UNL, College of Engineering
---
Additional Information
---
Bio
Collen is from Bennington, NE and is studying architectural engineering. His leadership experience includes being a member of the Earthquake Engineering Club at UNO , as well as a member of the activities committee for the Architectural Engineering Student Leadership Advisory Committee (AESLAC). He is also a member of the UNO rugby team, where he is the acting equipment manager. His career interests include architectural engineering, with an emphasis in structural engineering. He would love to specialize in designing large buildings, such as sports arenas.