ISSUED: (Friday, March 13, 2020 17:00 PM)
CAMPUS ANNOUNCEMENT
UNO campus remains open; classes moving to remote learning mode March 30.
More Information
CLOSE

X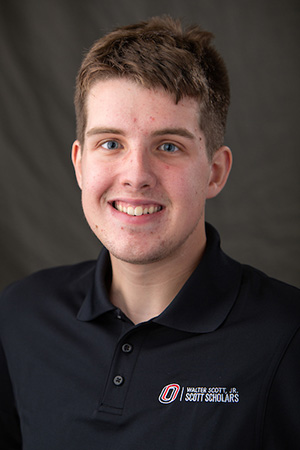 Chandler Brtek
Scott Scholar
UNO, Information Science & Technology
---
Additional Information
---
Bio
Chandler is from Norfolk, NE and is studying computer science. His leadership experience includes founding the UNO Algorithm Club, which helps prepare students for notoriously difficult software engineering interviews and coding competitions. He has also been a member of the UNO Honors Program and the Association of Computing Machinery. His internship experience includes working at Proxibid, an auction services company in Omaha, NE. In this role, he was responsible for, development of audio/video services, maintenance of automated tests, and development of purchasing interfaces. His career interests include software engineering, with a focus on backend development.