ISSUED: (Friday, March 13, 2020 17:00 PM)
CAMPUS ANNOUNCEMENT
UNO campus remains open; classes moving to remote learning mode March 30.
More Information
CLOSE

X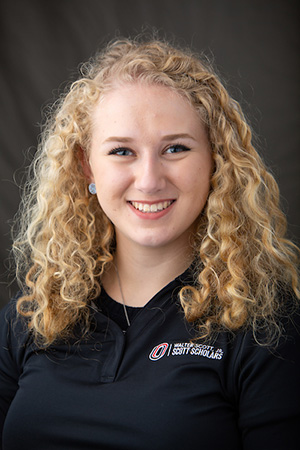 Anna Swoboda
Scott Scholar
UNL, College of Engineering
---
Additional Information
---
Bio
Anna is from Omaha, NE and is studying architectural engineering. Her leadership experience includes being an elected member of the Nebraska Engineering Student Council (NESCO). As a member, she works to keep the lines of communication open between students, faculty, and staff within the College of Engineering. Her internship experience includes working at the Electric Company of Omaha, where she assisted in the electrical design elements of the Children's Hospital and Medical Center expansion. Her career interests include architectural engineering, with a specialization in acoustics and/or lighting.