ISSUED: (Sunday, January 24, 2021 20:44 PM)
SEVERE WEATHER ALERT
Due to severe weather, all classes (including online classes), campus operations, and campus events are cancelled for Monday, Jan. 25, 2021.
More Information
CLOSE

X
Social Work Guided Pathway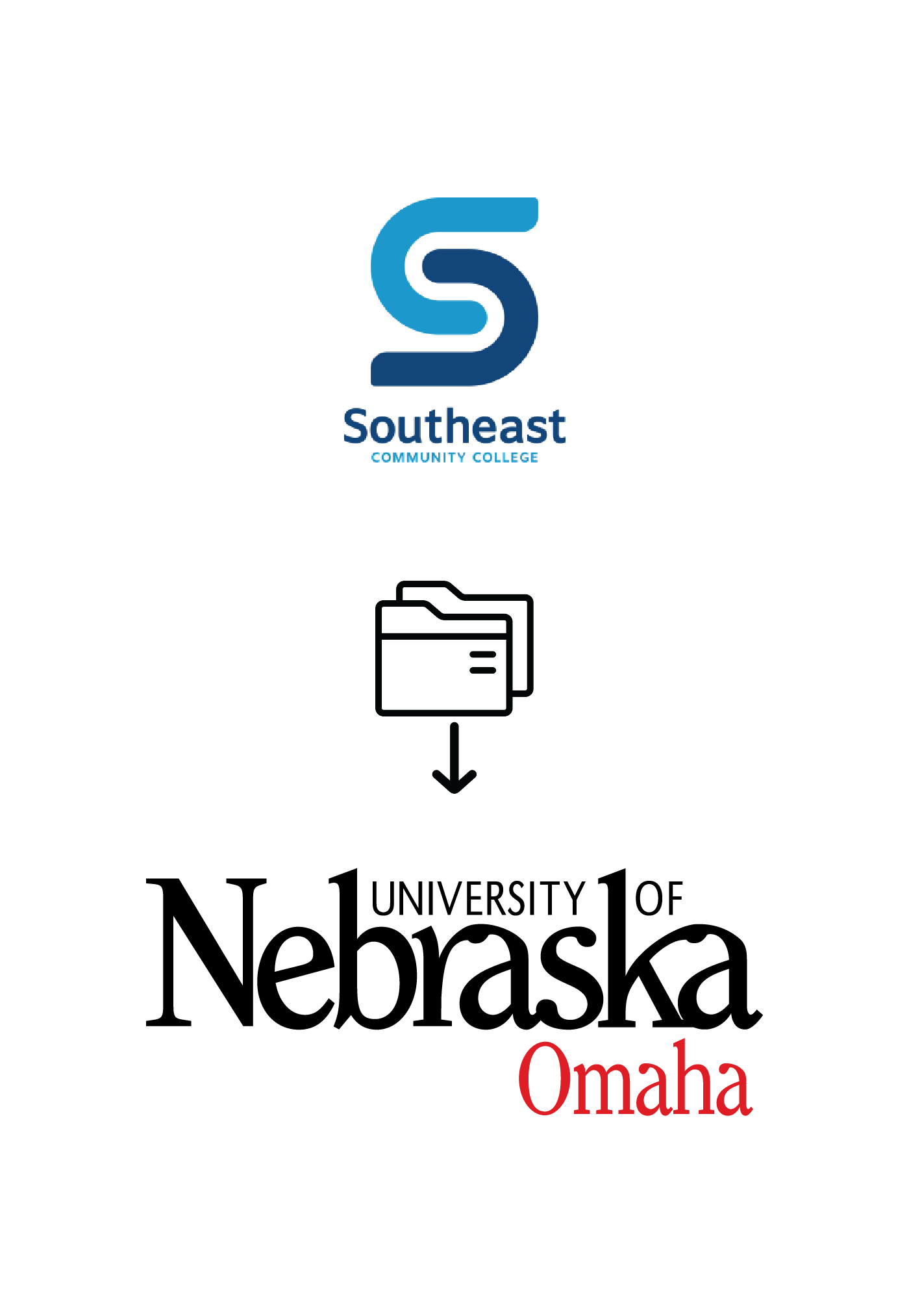 Social Work | Degrees Involved
SCC A.A. Academic Transfer (Social Work focus)
UNO B.S. in Social Work
---
Additional Information
---
Transfer Guide (from TES)
This Guided Pathway is under review for publish. When it has been approved, the TES link will redirect appropriately below. For questions/concerns, contact Colton Janes.
---
View Program in Respective Catalogs
Guided Pathway Contact Information
Southeast Community College

Academic Advising

Guided Pathway

TBD
TBD
Southeast Community College

XXX.XXX.XXXX
TBD@southeast.edu

TBD
TBD
Southeast Community College

XXX.XXX.XXXX
TBD@southeast.edu
University of Nebraska at Omaha

Academic Advising

Guided Pathway

Ellen Rice
Lead Academic Advisor
Grace Abbott School of Social Work
College of Public Affairs and Community Service
University of Nebraska at Omaha

Colton Janes
Curriculum and Transfer Specialist
Academic Affairs
University of Nebraska at Omaha