Using U-Tip is anonymous, allowing U-Tipsters to send in tips without the fear or risk of retribution. You can use the service to report suspicious activities seen on campus, such as theft, vandalism, drugs, domestic disputes, disorderly sports fans, and more.
U-Tip can also be used to help prevent crimes on campus by reporting incidents before they escalate and by helping Public Safety spot suspicious individuals.
How to use U-Tip
Enter 50911.
In the text message type UNO911 (your message here). An example of the text content might be: UNO911 possible car breakin west of DSC
"UNO911" is UNO's campus identifier. It is essential that you provide a space between UNO911 and your text message for the message to get routed to UNO Public Safety.
This message is sent directly to Public Safety and appropriate action will be taken immediately.
Remember
U-Tip should be used for specific situations where privacy or discretion is required. All other emergency calls should be made to Public Safety at 402-554-2911 or Omaha Police and Fire at 911, in order to gather more information from the caller.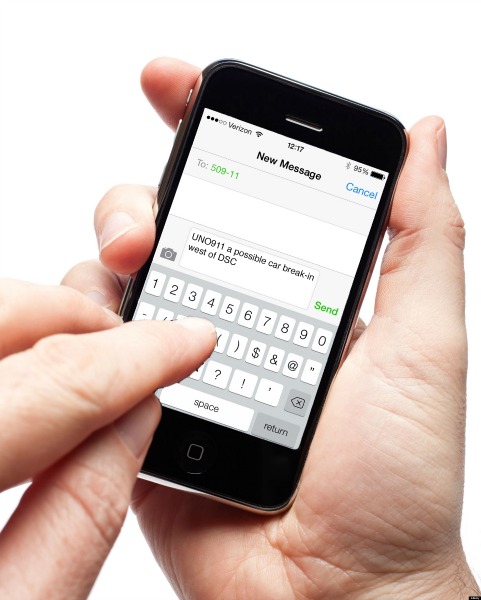 Our Campus. Otherwise Known as Omaha.
The University of Nebraska does not discriminate based on race, color, ethnicity, national origin, sex, pregnancy, sexual orientation, gender identity, religion, disability, age, genetic information, veteran status, marital status, and/or political affiliation in its programs, activities, or employment. Learn more about Equity, Access and Diversity.
scroll to top of page