A.T. Miller Named UNO Chief Diversity Officer
As Chief Diversity Officer, Miller will serve on UNO's leadership team, overseeing a university-wide effort to evaluate existing programs, policies, and practices to identify opportunities for collaboration and coordination.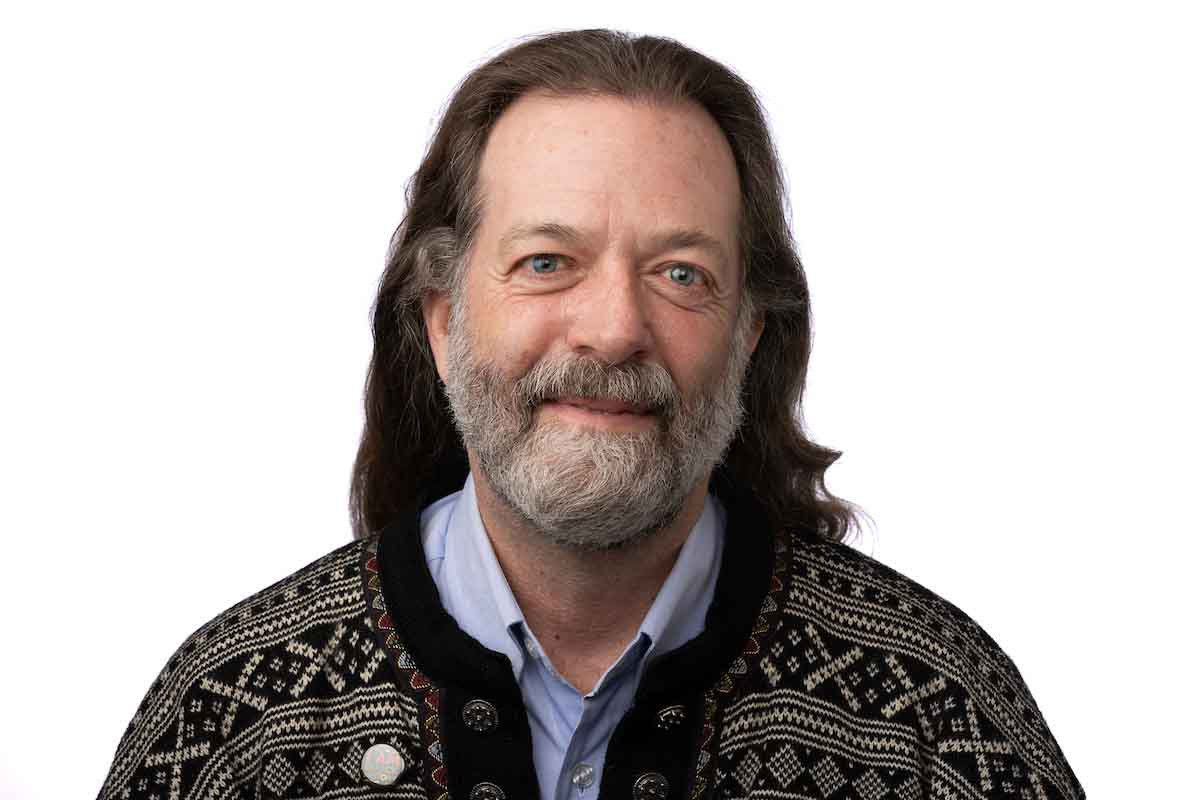 University of Nebraska at Omaha (UNO) Chancellor Joanne Li, Ph.D., CFA, today announced that A.T. Miller, Ph.D., has been named UNO's first chief diversity officer following a nationwide search led by a committee of campus and community leaders.
Miller joins UNO from Central Michigan University where they had served as vice president and chief diversity officer since 2018 and where they were responsible for university policies and strategies on diversity, equity, access, and inclusion for faculty, staff, students, and all external constituents. They bring more than 30 years' experience focused across the academic and public service sectors. Miller begins their role effective February 16.
"Diversity does not have a singular definition and each one of us has a wealth of intersectionalities that make us who we are," Li said. "UNO's mission of providing access and support to all begins with ensuring we are welcoming to all students, faculty, staff, and guests. Dr. Miller is a dedicated public servant with tremendous experience in the classroom, in the community, and in working with government leaders to develop and implement programs that can enhance and grow our role as Nebraska's urban university."
As chief diversity officer, Miller will report to Chancellor Li and serve on UNO's leadership team, overseeing a university-wide effort to evaluate existing programs, policies, and practices to identify opportunities for collaboration and coordination.
"These past few years have truly shone a light on the importance of not just diversity, but the urgency and necessity of equity and full inclusion," Miller said. "Our society is built on the contributions of individuals of all ages, traditions, races, religions, abilities, and orientations. There is no better example of humanity's true spirit of collaboration and achievement than at our public universities, like UNO."
The national search for UNO's chief diversity officer was led by a search committee which included faculty, staff, and student representation as well as community leaders from across a diverse array of backgrounds and was chaired by Senior Vice Chancellor for Academic Affairs Sacha Kopp. The search firm Academic Search facilitated the nationwide recruitment process and helped build a pool of competitive applicants.
"It was important for our committee to reflect the many different voices, experiences, histories, and backgrounds of our campus and our city. Following extensive interviews with students, faculty, staff, and community members, A.T. demonstrated their ability to lead important conversations and bring constituencies together," Kopp said. "I can't thank the committee enough for their time, effort, and commitment to UNO's future."
As chief diversity officer, Miller will work alongside leadership in Academic Affairs; Business and Finance; Strategic Institution and Student Success; Student Affairs; and Athletics to build unified practices, policies, and programming in all areas of DEAI. They will primarily oversee UNO's Office of Diversity, Equity, Access, and Inclusion.
"I am truly thankful to Chancellor Li, the search committee, and everyone I had a chance to hear from, meet, and learn from during the search process for this position. I was really taken with the city of Omaha, the campus, and the commitment that everyone has to making UNO the best campus it possibly can be," Miller said. "I am excited to begin doing the hard, but rewarding, work needed as we collaboratively strive together moving forward."
Miller holds a doctorate in American Civilization with an emphasis on African and African American Cultural Studies from the University of Pennsylvania. They also hold degrees from Davidson College.
Prior to their role at Central Michigan, they served as associate vice provost for academic diversity at Cornell University; faculty director of the University of Michigan's Center for Global and Intercultural Study and chair of the university's Council on Global Engagement; and an assistant professor of history and a founder of the Africana Studies program at Union College. For eight years they also served as the head of the Shikokho Secondary School in Kenya.
Miller is the recipient of numerous fellowships and awards as well as the author of nearly 20 different peer reviewed journal articles and book chapters; they have presented their research across dozens of universities and conferences; and they are and have been a member of a number of professional associations including the National Conference on Race and Ethnicity; Social Science History Association; the Gay, Lesbian, Straight Education Network; National Association of Diversity Officers in Higher Education, and American Studies Association. They are a musician and poet and shared several examples of their original poetry with the UNO community during the search process.

UNO Chief Diversity Officer Search Committee
Stancia Jenkins, University of Nebraska System
Chief Diversity and Inclusion Officer
Marco Barker, University of Nebraska-Lincoln
Chief Diversity Officer
Drew Nielsen, UNO
Compliance Officer
Sarah Weil, UNO
Title IX Coordinator
Johnathan Benjamin-Alvarado, UNO
Assistant Vice Chancellor for Student Success
Candice Batton, UNO
Assistant Vice Chancellor for Faculty Affairs
Martha Garcia-Murillo, UNO
College of Information Science & Technology Dean
Chris Scott, UNO
Department of Biology Lead Advisor
Staff Advisory Council Member
Mark Foxall, UNO
Community Service Associate for School of Criminology and Criminal Justice
Kerry Ann Escayg, UNO
Assistant Professor of Teacher Education, Department of Teacher Education
Cristián Doña-Reveco, UNO
Director of Office of Latino and Latin American Studies
Vanessa Chavez-Jurado, UNO
Student in College of Education, Health, and Human Sciences
Former Student Body Vice President
About the University of Nebraska at Omaha
Located in one of America's best cities to live, work and learn, the University of Nebraska at Omaha (UNO) is Nebraska's premier metropolitan university. With more than 15,000 students enrolled in 200-plus programs of study, UNO is recognized nationally for its online education, graduate education, military friendliness and community engagement efforts. Founded in 1908, UNO has served learners of all backgrounds for more than 100 years and is dedicated to another century of excellence both in the classroom and in the community.
Follow UNO on Facebook, Twitter, Instagram, TikTok, LinkedIn, and YouTube. 
Contact Us
If you have a story idea, news tip, or other question, please email the UNO News team at unonews@unomaha.edu.