Tips for Parking On and Around Campus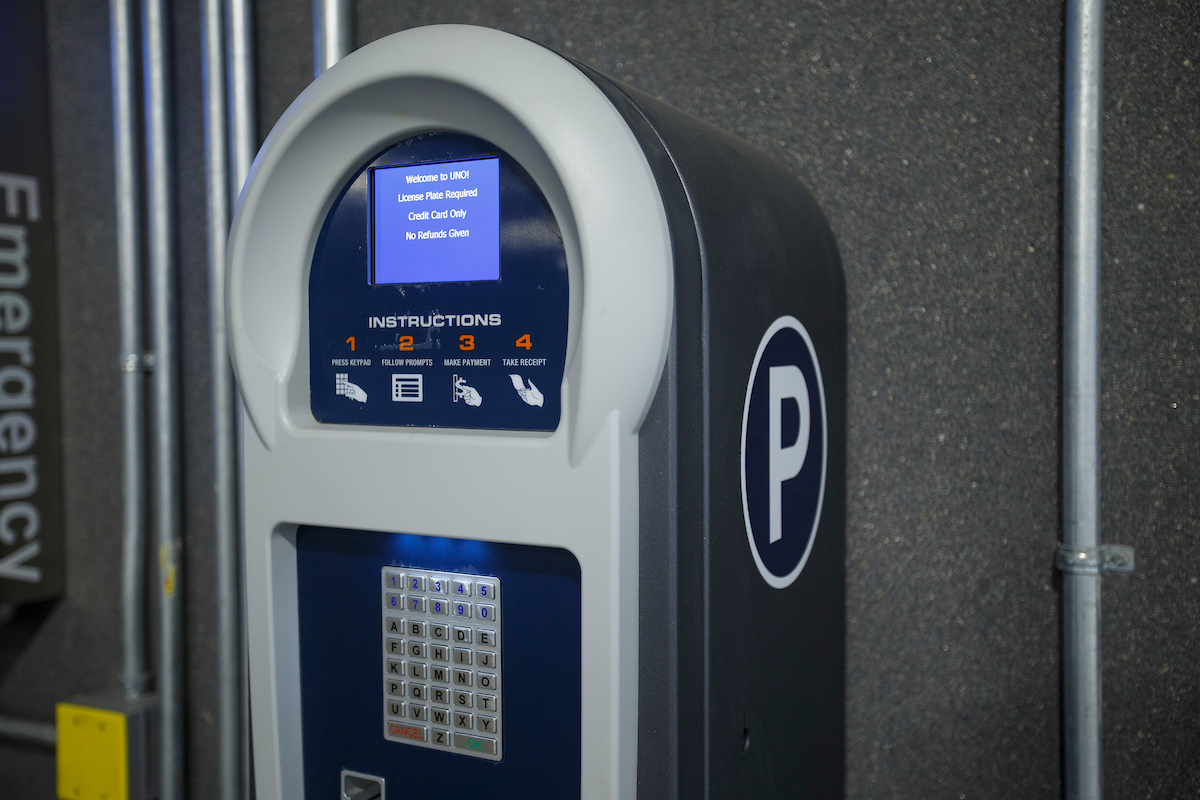 With the semester well underway and schedules taking shape, UNO Parking Services wanted to provide a reminder and some helpful tips for students, faculty, staff and visitors have if they are choosing to park their vehicle on campus.
There are also many different ways to get to campus, besides driving, that have the benefit of being both cost-effective and environmentally friendly.


---

Private and City Parking
As UNO continues to build strong partnerships with our city, neighbors and community, we work closely with area businesses, neighborhood associations and the City of Omaha to make sure we can support each other.
One way we can do this is to ensure proper parking guidelines are followed in our adjoining neighborhoods, nearby businesses and parks. This would include, but is not limited to, hourly parking limits, stalls designated for business employees and parking restrictions for designated sides of a street. 
All UNO-affiliated lots will be properly marked for use by students, faculty, staff and guests. UNO is not responsible for any vehicles that violate private or city parking guidelines.
For a full list of valid UNO lots and locations, visit the UNO Buildings and Maps page.


ParkOmaha App and Kiosks
For those who choose not to purchase a campus permit, there are options that allow for hourly parking at designated spots on campus through a partnership with ParkOmaha, the City of Omaha's public parking software.
The Pacific St. Garage and West Garage are available for daily/hourly parking with the ParkOmaha app or kiosks. ParkOmaha zone numbers are posted at eligible locations. To end your parking early on the App, just tap the "end parking" button on your session, and you will be charged only what time you used.
The ParkOmaha app is available for use in the East Garage and Lot 5 (Mammel Hall) beginning at 12:30 p.m. 
ParkOmaha is also availible for use in Lot A (Student/Visitor), Lot M (Visitor), and Lot C (Visitor). 


Daily Permits
Advanced, full-day permits are available via MavPARK for a discounted price of $3.50. A full list of valid lots where a daily permit can be used can be found on the UNO Parking Services website.


Reciprocal Permits
All valid permits issued by UNK, UNL and UNMC will be honored in select lots at UNO. However, those that choose to use this service must contact UNO Parking Services in advance to register their vehicle information.
UNL, UNMC, and UNK FACULTY/STAFF permits are valid in:
Dodge Campus - East Garage Lots T and U, West Garage and Faculty/Staff surface lots
Scott Campus - Pacific Street Garage and Faculty/Staff surface lots 
UNL, UNMC, and UNK STUDENT permits are valid in:
Dodge Campus - East Garage Lots V and T, West Garage and Student surface lots
Scott Campus - Pacific Street Garage and Student surface lots
These restrictions are from 7 a.m. to 5 p.m., (M-F). After 5 p.m. all University of Nebraska permits are valid in appropriate lots. This does not include pay-to-park lots or visitor lots.


Open Parking
The UNO campus offers open parking on Fridays in the following areas:
Dodge Campus: General use spaces in the East and West garages ONLY
Scott Campus: Pacific Street Garage and faculty, staff and student surface lots ONLY
Tow list vehicles must not park until parking balance is $0 on MavLink/MavPark.
About the University of Nebraska at Omaha
Located in one of America's best cities to live, work and learn, the University of Nebraska at Omaha (UNO) is Nebraska's premier metropolitan university. With more than 15,000 students enrolled in 200-plus programs of study, UNO is recognized nationally for its online education, graduate education, military friendliness and community engagement efforts. Founded in 1908, UNO has served learners of all backgrounds for more than 100 years and is dedicated to another century of excellence both in the classroom and in the community.
Become a fan of UNO on Facebook and follow UNO's Twitter updates. 
Contact Us
If you have a story idea, news tip, or other question, please email the UNO News team at unonews@unomaha.edu.