Five Study Strategies for Finals Prep
Keep calm and be a Maverick! Good luck on your final tests, papers, and projects!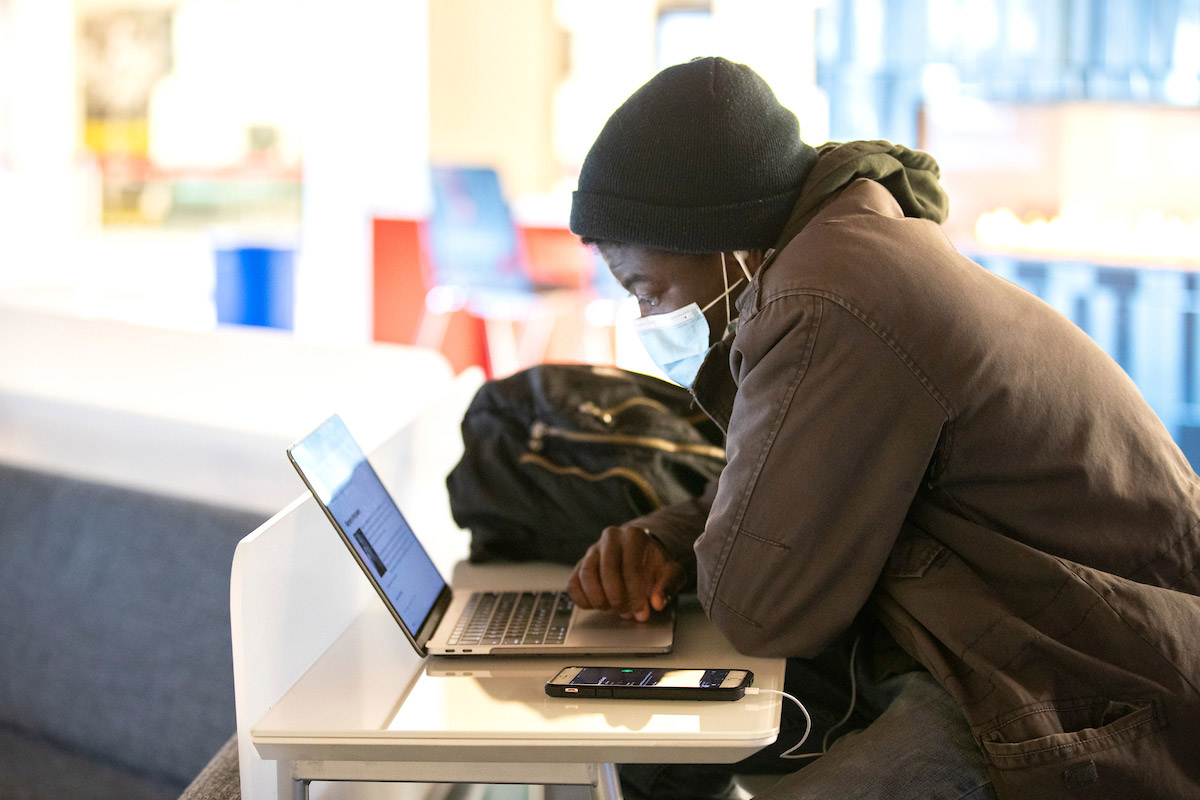 1. Make a Plan
Preparing for finals week can feel daunting and overwhelming. Making a plan will help you reduce unnecessary stress, avoid procrastination, and prevent last-minute panic.
2.Ask Questions and Use Available Resources
Have a question about your final test, project, or paper? Ask your instructor or consult your syllabus. Knowing what to expect and what requirements you need to meet will help you prepare and complete your task.
Looking for more information? Don't overlook the resources available to you online like study guides, class notes, or presentations provided by your instructor on Canvas.
UNO Libraries also provide access to many resources that are especially helpful to online learning students. Some online resources include:
3.Find Your Study Spot
Make studying a bit easier by picking a study spot that matches your learning style and noise level preferences. Don't be afraid to switch it up and find a new location if you feel "stuck."
Multiple on campus locations are offering extended hours during prep and finals weeks.
4. Eat Right, Stay Well Rested, and Pace Yourself
While you're prepping for finals, don't forget to do the things you would normally do: eat right, stay well rested, and pace yourself. All of these things contribute to better study habits and wellness overall.
Worried you won't fit it all in during prep and finals weeks? Block out time in your calendar between studying, work, and your other responsibilities. You can also set alarms on your phone or watch to remind you to take breaks along the way.
5. Practice Self-Care
In addition to staying well rested and pacing yourself while studying, it's important to practice self-care and make your wellness a priority.
Here are some great ways to take a break during finals prep:
About the University of Nebraska at Omaha
Located in one of America's best cities to live, work and learn, the University of Nebraska at Omaha (UNO) is Nebraska's premier metropolitan university. With more than 15,000 students enrolled in 200-plus programs of study, UNO is recognized nationally for its online education, graduate education, military friendliness and community engagement efforts. Founded in 1908, UNO has served learners of all backgrounds for more than 100 years and is dedicated to another century of excellence both in the classroom and in the community.
Follow UNO on Facebook, Twitter, Instagram, LinkedIn, and YouTube. 
Contact Us
If you have a story idea, news tip, or other question, please email the UNO News team at unonews@unomaha.edu.