Six Steps to Success in Summer, Fall 2021
No matter where you are at in the enrollment process, or which semester you're planning for, these tips can help you be successful.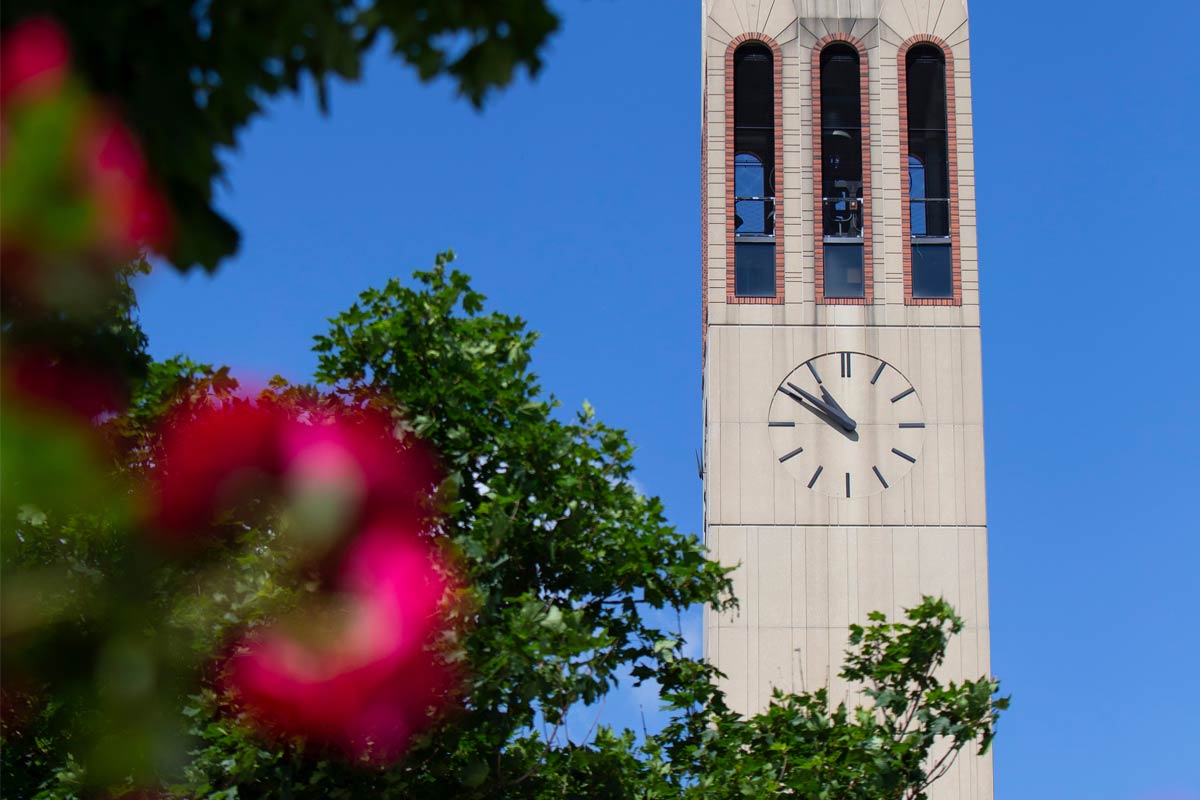 Much like the blooming flowers are signs of renewal and growth, April also brings with it the promise of academic success as you continue on your higher education journey.
Enrollment for Summer 2021 is currently open and available to all students.
Enrollment for Fall 2021 is available to current UNO students, with open enrollment begining Monday, April 12.
Quick Guide to Enroll
If you haven't yet signed up for your Summer or Fall 2021 classes, here is a quick guide to make sure you are on track to have everything you need in place to be successful when your session starts.
---

Step One
Identify Which Classes You Are Interested In
Did you know UNO hosts a full, searchable list of classes online? These classes can not only be searched by subject area, but also by date, time of day, modality, instructor name, and more.
Having a selection of courses you are most interested in, as well as some backups will help you as you move to step two, meeting with your advisor. 
As a reminder, Fall 2021 classes begin Monday, Aug. 23. However, if you want to get a jump start on your academic goals, summer classes are a great option for students looking to complete their degree on track and on time. In fact, UNO offers five different summer sessions to meet student's schedules and needs.
This year's Summer sessions are:
Step Two
Meet With Your Advisor
Before you can enroll in classes, you will need to meet with one of our highly skilled advisors, who are ready to assist you and map out a plan for your next semester to make sure you can stay on track to graduate.
Find your advisor and set up an appointment today through MavTRACK. You will need your UNO Net ID and email password to log in. If you have trouble accessing MavTRACK, reach out the UNO Help Desk at 402.554.4357.
Step Three
Check For Any Holds
Sometimes you may not be able to enroll in a class due to a hold on your student account. These can be for any number of reasons including an outstanding balance, academic issues, or missing information on your student account.
To see if a hold has been placed on your account, you can log into MavLINK and click "Holds" in the left side bar menu. Clicking on "Details" will provide you additional information regarding the appropriate office you will need to connect with to discuss the hold.
Step Four
Register Through MavLINK
Once you have met with your advisor and addressed any holds you may have on your account, the next step is signing in to MavLINK to select the courses you wish to register for.
Currently UNO is in "open enrollment" for Summer 2021 meaning that anyone who is eligible to enroll can do so right away. If you need more time to decide, that's OK as well! You have the ability to enroll in classes all the way up through the end of the first week of each session.
Step Five
Learn About Financial Support Options
To ensure you have the financial support you need, make sure you schedule a time to meet with a representative from Financial Aid and Scholarships. While many grants and scholarships apply to just the Fall and Spring semesters, there are still a variety of options that you might be eligible for.
If you have questions, or want to explore your options, contact Financial Support and Scholarships at 402.554.2327 or at unofinaid@unomaha.edu. Counselors are available by Zoom or Phone. Also, make sure to have your NUID number available when you call to get you connected quickly.
Contact Financial Support and Scholarships | Learn More about UNO Cares


Step Six
Get the Tools You Need to Succeed
Depending on the classes you are taking, you may need to secure text books, art supplies, or even a laptop. Don't worry! The UNO Bookstore and UNO Help Desk are here for you.
As soon as you know your courses for Summer 2021, visit the UNO Bookstore online to order your Summer 2021 textbooks and supplies. Also, be sure to check with the Bookstore or UNO Libraries to see if your course is utilizing online learning materials. UNO has access to thousands of electronic books and materials at no additional cost.
If you need access to technology like laptops, WiFi hotspots, or some other tool, the UNO Help Desk has materials that can be loaned out to students at no cost based on availability. Put in your request today to help secure the tools you'll need for Summer 2021.
Visit UNO Bookstore | Contact UNO Help Desk 
About the University of Nebraska at Omaha
Located in one of America's best cities to live, work and learn, the University of Nebraska at Omaha (UNO) is Nebraska's premier metropolitan university. With more than 15,000 students enrolled in 200-plus programs of study, UNO is recognized nationally for its online education, graduate education, military friendliness and community engagement efforts. Founded in 1908, UNO has served learners of all backgrounds for more than 100 years and is dedicated to another century of excellence both in the classroom and in the community.
Follow UNO on Facebook, Twitter, Instagram, LinkedIn, and YouTube. 
Contact Us
If you have a story idea, news tip, or other question, please email the UNO News team at unonews@unomaha.edu.