Staff Advisory Council Updates for February
Catch up with the UNO Staff Advisory Council regarding SAC elections, events and professional development opportunities.
published: 2020/02/12
contact: Steve Summers - Staff Advisory Council
email: unosac@unomaha.edu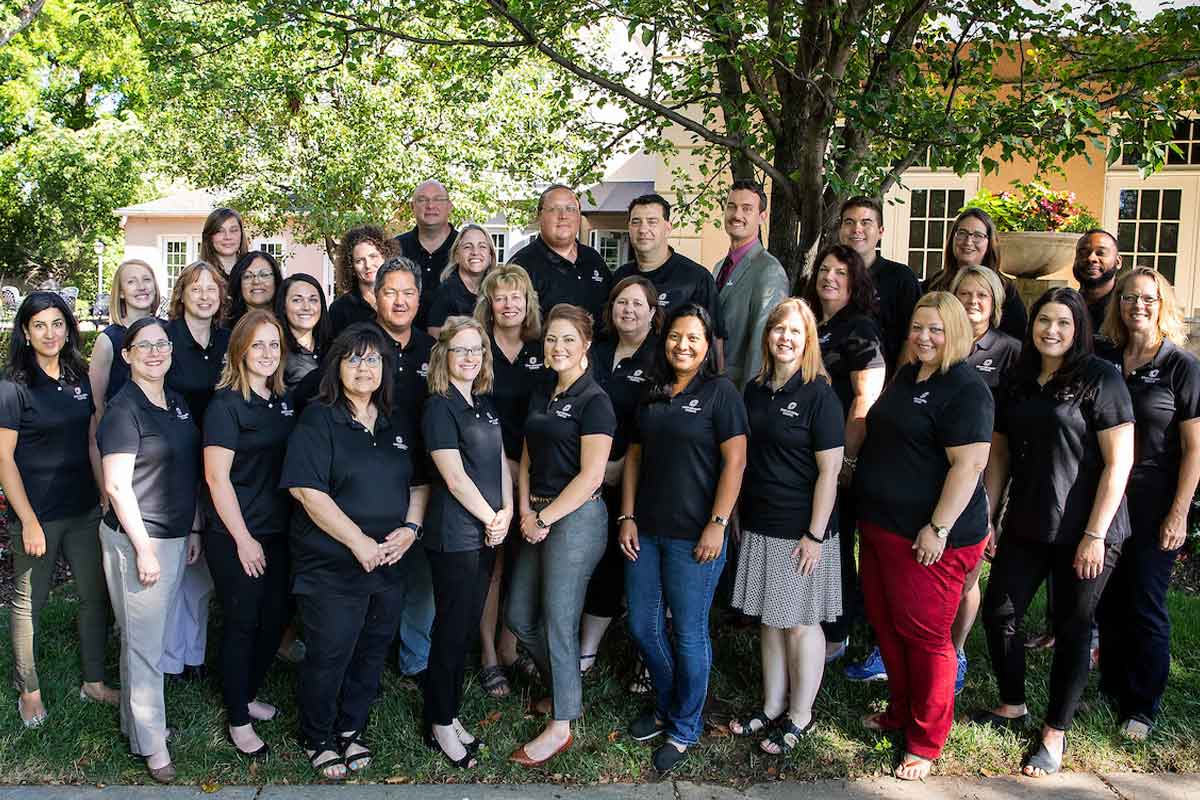 Members of the UNO Staff,
Thank you for supporting this continuing effort to keep you informed of key updates from the UNO Staff Advisory Council (SAC), the official elected representative body of UNO's staff community.
These updates will be shared with you monthly, in alignment with our monthly Staff Advisory Council meetings, which are held on the second Tuesday of each month.
To get involved with Staff Advisory Council you can attend our meetings, which are open to campus and the public, or email unosac@unomaha.edu to learn how you can become a member.
About SAC: SAC is a leading organization on our campus, UNO true and staff focused. SAC advocates, inform and engage senior leadership on behalf of the UNO staff. SAC believes in UNO's mission and core values, continuing efforts to engage all levels of the university system to examine and solve complex issues. Our strategic plan for this year includes opportunities highlighted by the SAC Climate Survey and the UNO Respect Engagement Survey.

It's Awards Season
SAC works very hard to recognize our UNO staff monthly supporting the Employee of the month award.
Below is the end of the year awards for staff members who go above and beyond for our staff and university.
Please consider nominating for these awards. Deadline for all nominations is March 6.
*Paper nominations are also available with instructions on the SAC website under the Recognition tab.

Spirit of Service Award – Office and Service Staff
SAC Recognition Award – All Staff
Unsung Hero Award – Office and Service Staff
Above & Beyond Award – Management and Professional Staff

Be a Part of SAC!
We are seeking nominations for outstanding staff members to join our team in the next academic year.
SAC was established at UNO in March 1973 with the mission to continuously promote and facilitate communication between all staff employees of UNO and communication between these staff and the Chancellor. SAC advocates inform and engage with senior leadership on behalf of the UNO staff. We believe in UNO's mission and core values, continuing efforts to engage all levels of the university system to examine, and solving complex issues.
We will need at least 13 new members to join our team this year! Elected members will serve a three-year term.
Please submit your nomination by Feb. 21, 2020. You may nominate another employee or yourself (or both) through the following Qualtrics Survey. Please just fill out one form per nomination.
Chancellor Gold strongly encourages the support of supervisors in allowing their employees the time off to participate in the important mission of SAC.
Here are important dates to keep in mind:
SAC Nomination Deadline
Friday, Feb. 21

SAC Election Voting
March 2 - March 27
More details will be shared in the coming months about the voting process. Questions? Please email unosac@unomaha.edu or visit our website.

Coronavirus Concerns
With recent news about the spread of Coronavirus in China and in parts of the United States, it is important to make sure you not only have the most up to date, but also accurate, information about what to look for and how to protect yourself - especially if your role involves international travel or working with those who travel to and from China.
Information and updates from UNO officials - in partnership with Nebraska Medicine and UNMC - can be found on the UNO website.
If you have specific questions, please contact your primary health provider. If you encounter a student with questions, please direct them to the Nebraska Medicine - UNO Health Center.

SAC Pancake Breakfast
SAC will once again be bringing the popular "Pancake Man" to campus for Maverick Pancake Palooza.
This breakfast celebration is to showcase your great work on campus and SAC would love for you to attend on Monday, March 30, from 9 a.m. to 11 a.m., in the MBSC Ballroom.
Come eat, get to know your SAC representatives, and give feedback on how we can help keep UNO a great place to be. In addition to all you can eat pancakes, we will be treating you to sausage, fruit, toppings, hot chocolate, cider, and a gourmet coffee bar.
Please feel free to pass this email along to all staff members on campus.

Coming in April: SAC Professional Development Event
We are excited to have Steve Bergeron, an UNO alum and Dale Carnegie speaker, lead a professional development training event exclusively for UNO staff.
Mark your calendar for Thursday, April 2, from 9 - 11 a.m. in the MBSC Ballroom. Watch for more details in next month's SAC email and on the SAC website.

Recognitions!
Congratulations on these recently-recognized staff members!
Lindsey Parde, Grant Specialist, College of Arts and Sciences, was recently names at UNO's Employee of the Month for February 2020.
Those selected as Employee of the Month will receive a certificate, a lapel pin, hot/cold tumbler, portrait, monetary award, two tickets to an UNO sporting event and the use of a designated parking spot. SAC members will also provide treats for the office of the winner.
To nominate someone today, print and complete the nomination form and send it to the Office of Human Resources, EAB 205.
We also want to recognize Keristiena Dodge, Project Specialist, in UNO's Office of Academic Affairs, who recently received the KUDOS award for February 2020. Keristiena has been been instrumental in the successful launch of UNePlan at UNO as well as leading UNO's efforts in documenting its community engagement activities and partnerships. Her work with implementing UNePlan is especially noteworthy.

Let Us Know
On behalf of the entire UNO SAC know we are here to listen. All UNO staff members deserve SAC's attention, respect, and dedication as we represent our staff and university. SAC appreciates being able to advocate, inform and engage senior leadership on behalf of the UNO staff. We believe in UNO's mission and core values, continuing efforts to engage all levels of the university system to examine and solve complex issues.
Please reach out to unosac@unomaha.edu with any items, we are here to help! Check out our SAC website for additional information.
About the University of Nebraska at Omaha
Located in one of America's best cities to live, work and learn, the University of Nebraska at Omaha (UNO) is Nebraska's premier metropolitan university. With more than 15,000 students enrolled in 200-plus programs of study, UNO is recognized nationally for its online education, graduate education, military friendliness and community engagement efforts. Founded in 1908, UNO has served learners of all backgrounds for more than 100 years and is dedicated to another century of excellence both in the classroom and in the community.
Become a fan of UNO on Facebook and follow UNO's Twitter updates. 
Contact Us
If you have a story idea, news tip, or other question, please email the UNO News team at unonews@unomaha.edu.