Omaha Gives! Recap
Thank you to everyone who donated to UNO organizations as a part of Omaha Gives!
---
Participating UNO Organizations/Groups/Offices 

The Maverick Food Pantry
2020 donations received: $3,720
The Maverick Food Pantry works in collaboration with the College of St. Mary and UNMC to help provide support for students navigating food insecurity at those campuses.
The Maverick Food Pantry offers food and personal hygiene products to all members of the UNO community by providing healthy, sustainable, and culturally sensitive items. Requesting a food package is an easy, online form. The pantry aims to contribute to UNO's culture of caring by providing food to those in immediate need and connecting them with resources in the greater Omaha area for long-term support. They are dedicated to eliminating hunger in the UNO community and increasing awareness of food insecurity and nutrition.
Donate Through Omaha Gives! | Support Through the University of Nebraska Foundation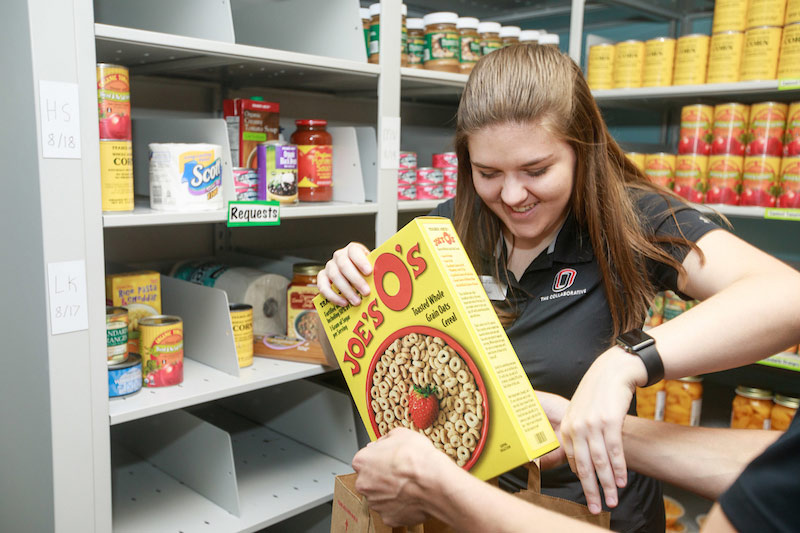 ---
Glacier Creek Preserve
2020 donations received: $6,185
Glacier Creek Preserve provides the area with an easily accessed landscape for education and research, one where visitors can come to appreciate the feel of our historic tallgrass prairie. Managed to maintain native prairie and associated wetland habitats and their wildlife, the preserve is extensively used by many primary, secondary, and post-secondary educational institutions, as well as by individuals looking to walk back in time to the days when prairie dominated the landscape.
Donate Through Omaha Gives! | Support Through the University of Nebraska Foundation
---
KVNO Classical 90.7 FM
2020 donations received: $13,624
Classical music, whether centuries old or newly composed, has the power to heal, bring joy, and express the inexpressible. At KVNO we're committed to breaking down barriers between great music and listeners of all backgrounds. We balance the intangible benefits of music with the work of our award-winning news team, producing in-depth stories on community events and issues. A service of the University of Nebraska at Omaha, KVNO delivers a one-of-a-kind broadcast experience like none other.
Donate Through Omaha Gives! | Support Through the University of Nebraska Foundation
---
UNO MavRadio
2020 donations received: $35
MavRadio is an award winning college radio station that broadcasts from campus of the University of Nebraska at Omaha. It is located in CPACS 106. As UNO's student-run radio station, MavRadio strives to enrich not only the campus of the University of Nebraska at Omaha but also the community of Omaha by engaging, informing and entertaining through means that go beyond programming.
---

The Gateway
2020 donations received: $705
Your donation will give countless college students newsroom experience in the fields of communication, public relations, photography, videography, graphic arts, marketing and journalism in its entirety.
The Gateway on average has about 35 student members, which consist of editors, copy editors, writers, photographers, graphic designers, and videographers. Advised by Chris Burbach of the Omaha World Herald, the Gateway staff does more than just great journalism.
Gateway staff members host a variety of events each year such as the holiday book drive in which they collect and deliver books to children at Jackson Elementary School. They also host "News and Brews", where they hand out coffee, hot chocolate and Gateway papers to students in the winter. The Gateway also puts on their own 5k titled "Run the Press" to raise awareness about the importance of news and fitness.
---

Bricklayer.org
2020 donations received: $2,035
The brainchild of UNO computer science professor Victor Winter, and supported by Betty Love, UNO associate professor of mathematics, Bricklayer is a freely available, innovative educational ecosystem made up of apps, online tutorials, curriculum, and documentation to support STEAM (Science, Technology, Engineering, Art, Math) education for people of all ages. 

Bricklayer.org is a 501(c)(3) organization that teaches math and coding through art utilizing the Bricklayer software designed by Winter. Currently, Bricklayer is being used in more than 80 classrooms by teachers throughout Omaha and other parts of central and eastern Nebraska, with goals of expanding to more schools in the coming year.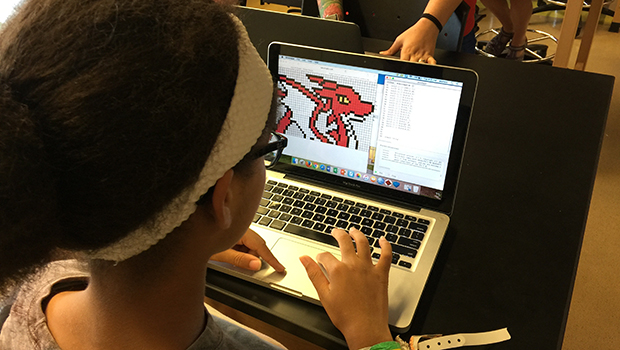 ---

UNO Students Against Hunger
2020 donations received: $2,235
Students Against Hunger is a University of Nebraska at Omaha non-profit organization currently working to become a non-profit organization of Nebraska and will soon be changing our name from "UNO Students Against Hunger" to "The United Coalition for Hunger". On campus we educate our students about food scarcity along with giving healthy snacks and alternatives in our Pop-Up Snack Table in collaboration with UNO's Criss Library. We volunteer with organizations in Omaha such as The Sienna Francis House, No More Empty Pots, St. Peter's Church Thanksgiving Meal among many more. Currently, we are in the process of starting an Urban Farm to help provide fresh produce to our students and community.
About the University of Nebraska at Omaha
Located in one of America's best cities to live, work and learn, the University of Nebraska at Omaha (UNO) is Nebraska's premier metropolitan university. With more than 15,000 students enrolled in 200-plus programs of study, UNO is recognized nationally for its online education, graduate education, military friendliness and community engagement efforts. Founded in 1908, UNO has served learners of all backgrounds for more than 100 years and is dedicated to another century of excellence both in the classroom and in the community.
Become a fan of UNO on Facebook and follow UNO's Twitter updates. 
Contact Us
If you have a story idea, news tip, or other question, please email the UNO News team at unonews@unomaha.edu.