Native American Film Festival
The Inter-tribal Student Council, Tribal Management and Emergency Services, Office of Multicultural Affairs, American Multicultural Student Agency, Vision Maker Media are proud to host the 6th Annual Native American Film Festival at UNO., Nov. 2-3.
date: 11/02/18 - 11/03/18
time: See schedule below.
location: CPACS & CEC • maps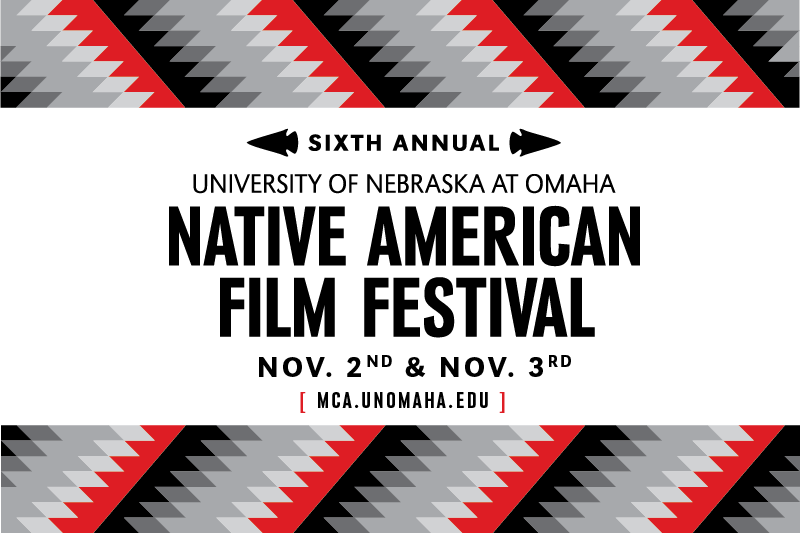 November 2nd |
CPACS Room 1
Woman Walks Ahead with Michael Greyeyes
7 P.M. | Watch the trailer
Based on true events, Woman Walks Ahead tells the story of Catherine Weldon (Jessica Chastain), a widowed artist from New York who, in the 1880s, traveled alone to North Dakota to paint a portrait of Chief Sitting Bull (Michael Greyeyes). Her arrival at Standing Rock is met with open hostility by a US Army officer (Sam Rockwell), who has stationed troops around the Lakota reservation to undermine Native American claims to the land. As Catherine and Sitting Bull grow closer, and as their friendship—and his life—are threatened by government forces, Catherine must stand up and fight for what is most important to her.
---
November 3rd 
| Community Engagement Center (CEC)
Lecture: First Nations Cinema with Michael Greyeyes
10:30 A.M.
---
Dawnland
1 P.M. | Watch trailer 
For decades, child welfare authorities have been removing Native American children from their homes. In Maine, the first official "truth and reconciliation commission" in the United States begins a historic investigation. DAWNLAND goes behind-the-scenes as this historic body grapples with difficult truths, redefines reconciliation, and charts a new course for state and tribal relations.
---
Ohiyesa: The Soul of an Indian 
3 P.M. | Watch trailer
This documentary follows Kate Beane, a young Dakota woman, as she examines the extraordinary life of her celebrated relative, Charles Eastman (Ohiyesa). Biography and journey come together as Kate traces Eastman's path—from traditional Dakota boyhood, through education at Dartmouth College, and in later roles as physician, author, lecturer and Native American advocate.
---
People's Protectors
XX P.M. | Watch trailer
Four Native American Vietnam War veterans reflect on the agony of war and how their communities helped them carry their warrior legacy proudly. From the Marine Corps to the Navy to the US Army veterans Valerie Barber, Art Owen, Sandy White Hawk, Vince Beyl, and civilian eyapaha (announcer) Jerry Dearly recall their memories of one of the most controversial wars in United States history. Even as they struggled with their relationship to the United States government from genocidal policies and government oppression; the Dakota, Lakota, and Ojibwe warriors still felt compelled to honor their duty to their people as Akichita | Ogichidaag | Warriors, as protectors of the people. A lifetime later, these soldiers meet us in the studio as they begin to tell their stories.
---
We Shall Remain: Tecumseh's Vision with Michael Greyeyes
7 P.M. | Watch trailer
We Shall Remain is a five-part, 7.5-hour documentary series about the history of Native Americans spanning the 17th century to the 20th century. Tecumeseh's Vision is about Shawnee warrior Tecumseh and his brother, the prophet Tenskwatawa. The brothers came closer than anyone to creating an Indian nation that would exist alongside and separate from the United States.
---
Free admission and open to the general public
Contact Us
If you have a story idea, news tip, or other question, please email the UNO News team at unonews@unomaha.edu.