MLK Day of Service
In honor of MLK Day, join the University of Nebraska at Omaha (UNO's) Office of Civic & Social Responsibility in service to others on Jan. 21. There will be no classes in session that day.
date: 01/21/19
time: 8:30 AM - 2:00 PM
location: Barbara Weitz Community Engagement Center • maps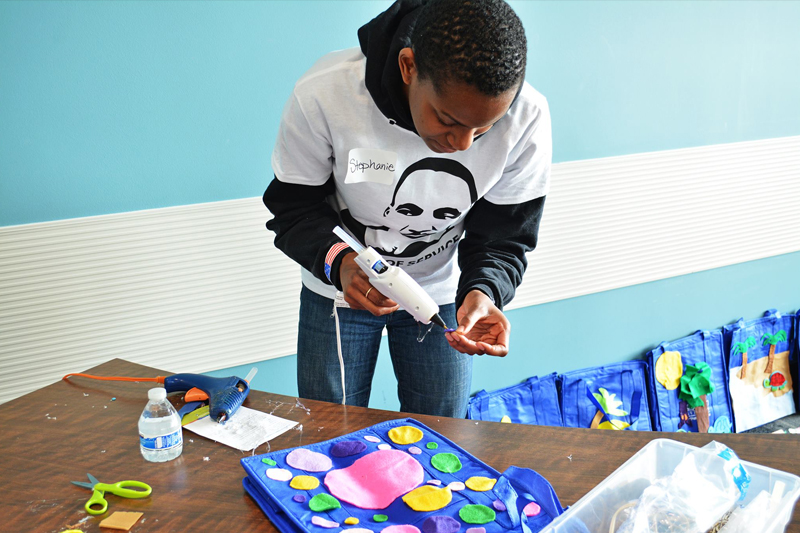 During his lifetime, Dr. Martin Luther King Jr. worked tirelessly for his vision of a nation of freedom and equality. He inspired people to fight against injustice of all kinds, once saying: "Life's persistent and most urgent question is, 'What are you doing for others?'" Dr. King valued strong communities, the empowerment of individuals, and striving for common goals. 
In honor of the national MLK Day, join the UNO Office of Civic & Social Responsibility for one of our Signature Service Days. Service projects will help the community at large, and those who participate can choose from a variety of service projects during check-in. Please make sure to dress to get dirty and make a difference. We will have free breakfast and lunch available to all volunteers. Check out our Facebook page for an updated list of our nonprofit partners.
For any questions, please call 402.554.4083 or email unoserve@unomaha.edu.
Please note: There will be no classes in session on Jan. 21.

Schedule
8:30 A.M. - Check-In: sign up for a service project and eat breakfast
9:00 A.M. - Shuttle service provided from UNO to service project sites
9:30 A.M. - 1:00 P.M. - Serve at service project site
1:00 P.M. - Shuttle service provided from service project sites back to UNO
1:30 P.M. - Lunch at UNO
UNO STUDENTS - Bring your MavCard to sign in - your service will be logged on Engage.
COMMUNITY MEMBERS with K-12 children - please print this form and bring a completed copy to the service day

GROUPS - Are you a member of a group that is interested in serving together? We can sign-up your group (five or more) to ensure they volunteer at one site. Please complete this form one week in advance to reserve a site for your group. 

Contact Us
If you have a story idea, news tip, or other question, please email the UNO News team at unonews@unomaha.edu.