Maverick Move-In: Welcome Home, Mavericks!
Move-in will be on Aug. 12-13 (Scott Campus) and Aug. 17-19 (Dodge Campus). Volunteers are needed to help welcome Mavericks to campus.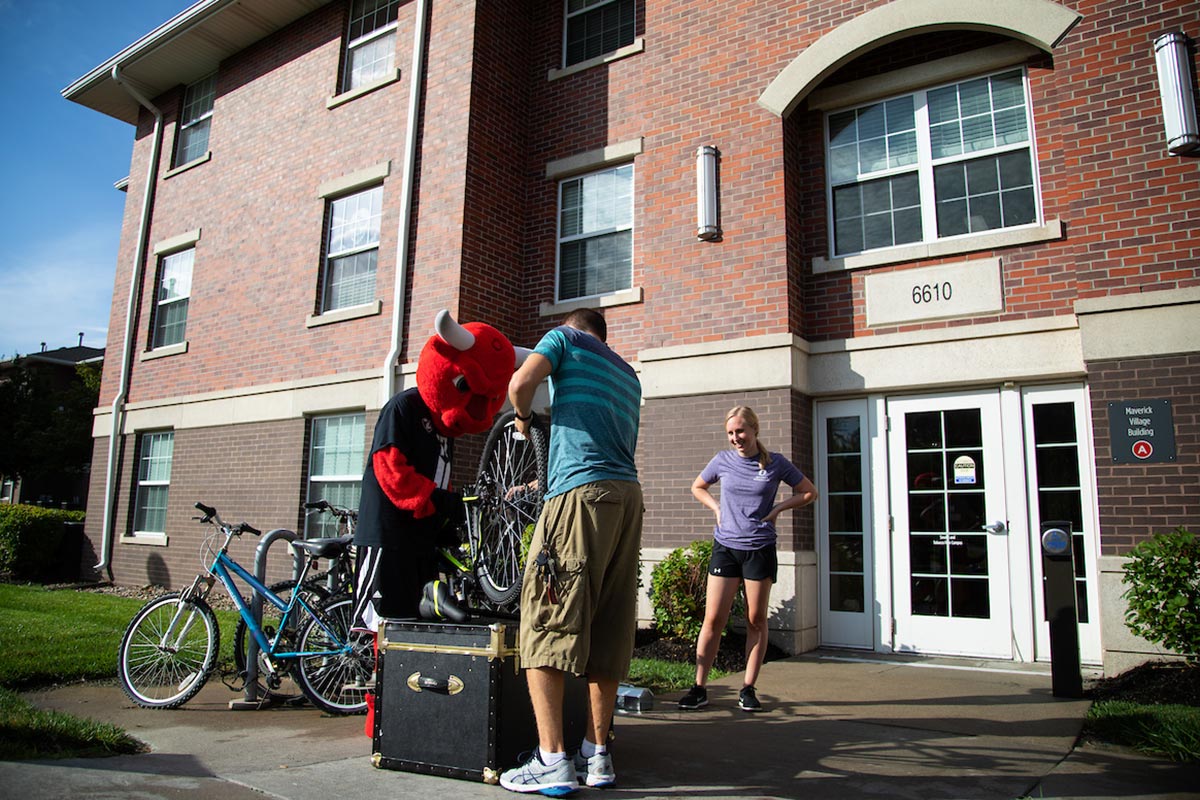 We're excited to welcome Mavericks to campus! On-campus housing at UNO provides students with first-class amenities, services, access to campus resources, and more. Housing and Residence Life at UNO is committed to ensuring a positive residential experience while supporting the evolving needs of our students. We are entirely focused on supporting you through the upcoming semester and academic year.
Maverick Move-In Details
Move-in will be on Aug. 12-13 (Scott Campus) and Aug. 17-19 (Dodge Campus). Students moving into on-campus housing should check their email for more information.
View the Fall 2023 Move-in Guide!
Volunteer During Move-In
Campus community members are invited to volunteer and assist with move-in. Volunteers contribute such a positive aspect to the move-in experience for our new students! They will be providing welcome and direction to residents and families; helping carry student belongs; handing out water, and answering questions. For volunteering you get a fun free t-shirt, while supplies last.
Dodge Campus Volunteers
Sign up on the Dodge Housing Volunteer website.
Scott Campus Volunteers
Please email Adam Wick.
Celebrate the Start of the Fall Semester
You don't want to miss Student Convocation on Sunday, August 20 at Tal Anderson Field! Come early to enjoy MavFEST. Both events are part of UNO's official welcome week, Durango Days.
Contact Housing & Residence Life
Dodge Campus
402.554.6605
unohousing@unomaha.edu
Scott Campus