Constitution Day Celebrations
Constitution Day is the commemoration of America's most important document; Sept. 17.
date: 09/17/20
time: See below for event information.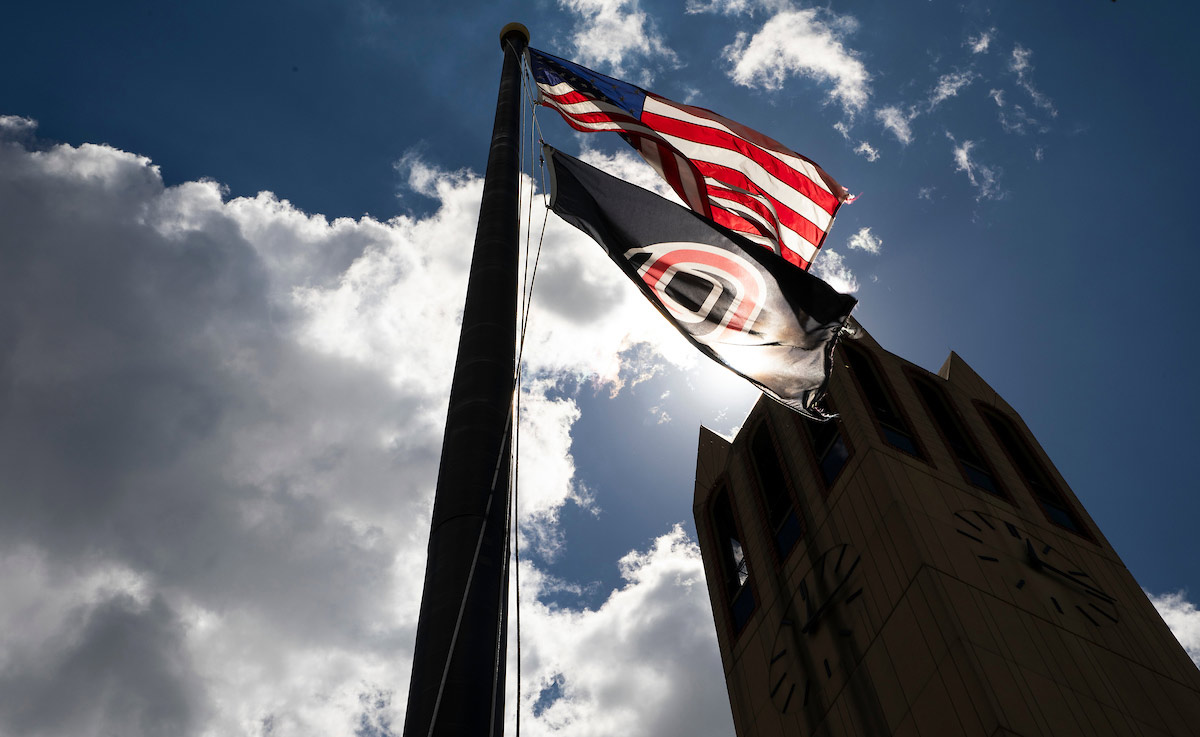 About Constitution Day and Constitution Week
Constitution Week is the commemoration of America's most important document. It is celebrated annually in September.
The United States Constitution stands as a testament to the tenacity of Americans throughout history to maintain their liberties, freedoms and inalienable rights.
This celebration of the Constitution was started by the Daughters of the American Revolution (DAR). In 1955, DAR petitioned Congress to set aside September 17-23 annually to be dedicated for the observance of Constitution Week. The resolution was later adopted by the U.S. Congress and signed into public law on August 2, 1956, by President Dwight D. Eisenhower.
The aims of the Constitution Week celebration are to:
Emphasize citizens' responsibilities for protecting and defending the Constitution.

Inform people that the Constitution is the basis for America's great heritage and the foundation for our way of life.

Encourage the study of the historical events which led to the framing of the Constitution in September 1787.
Constitution Week is a great time to learn more about this important document and celebrate the freedoms it gave us.
Thursday, September 17
Enjoy these events celebrating Constitution Day.
Patriotic Medley
Tune into KNVO Classical 90.7 FM or https://kvno.org all day and enjoy the patriotic music medleys.
Marching Mavericks
Check out the Marching Mavericks perform the national anthem via social media:
Richard Dean Winchell Lecture
When Women Won the Right to Vote: An American Fiction | 6 P.M.
Presented by Lisa Tetrault, Ph.D.
When women won passage of the Nineteenth Amendment in 1920, they did not win the right to vote - despite repeated claims that they did. Just what, then, did the women suffrage amendment do? Clarifying this history, this talk also positions 1920 as the middle of a much larger story about the pursuit of voting rights, a struggle that is today unfinished and ongoing.
---
Additional Events or Ways to Participate
National Voter Registration Day: September 22
National Voter Registration Day is a nonpartisan civic holiday celebrating our democracy. First observed in 2012, it has quickly gained momentum ever since. Nearly 3 million voters have registered to vote on the holiday. For more information visit: https://nationalvoterregistrationday.org.
Criss Library Display: Month of September
Drop by the Criss Library to learn about the Constitution and civic engagement through resources and service learning project examples. Online materials are available at libguides.unomaha.edu/ebookexpo/constitutionday.
Civic Participation Grants: Deadline October 5
Civic Participation Mini Grants serve to fund projects that meet institutional goals and allow faculty members, staff the opportunity to contribute to campus-wide community engagement efforts. These projects extend learning outside of classroom experiences and build skills for active civic and community engagement.
Please contact Sara Woods at swoods@unomaha.edu with questions.
TurboVote
Have questions about the upcoming election? Want to stay connected? Join the UNO-dedicated TurboVote
portal to keep in the know.
About the University of Nebraska at Omaha
Located in one of America's best cities to live, work and learn, the University of Nebraska at Omaha (UNO) is Nebraska's premier metropolitan university. With more than 15,000 students enrolled in 200-plus programs of study, UNO is recognized nationally for its online education, graduate education, military friendliness and community engagement efforts. Founded in 1908, UNO has served learners of all backgrounds for more than 100 years and is dedicated to another century of excellence both in the classroom and in the community.
Become a fan of UNO on Facebook and follow UNO's Twitter updates. 
Contact Us
If you have a story idea, news tip, or other question, please email the UNO News team at unonews@unomaha.edu.