Our Campus This Summer
Be sure to check out updated hours and a reminder of resources available.
published: 2022/05/12
contact: Office of Strategic Marketing and Communications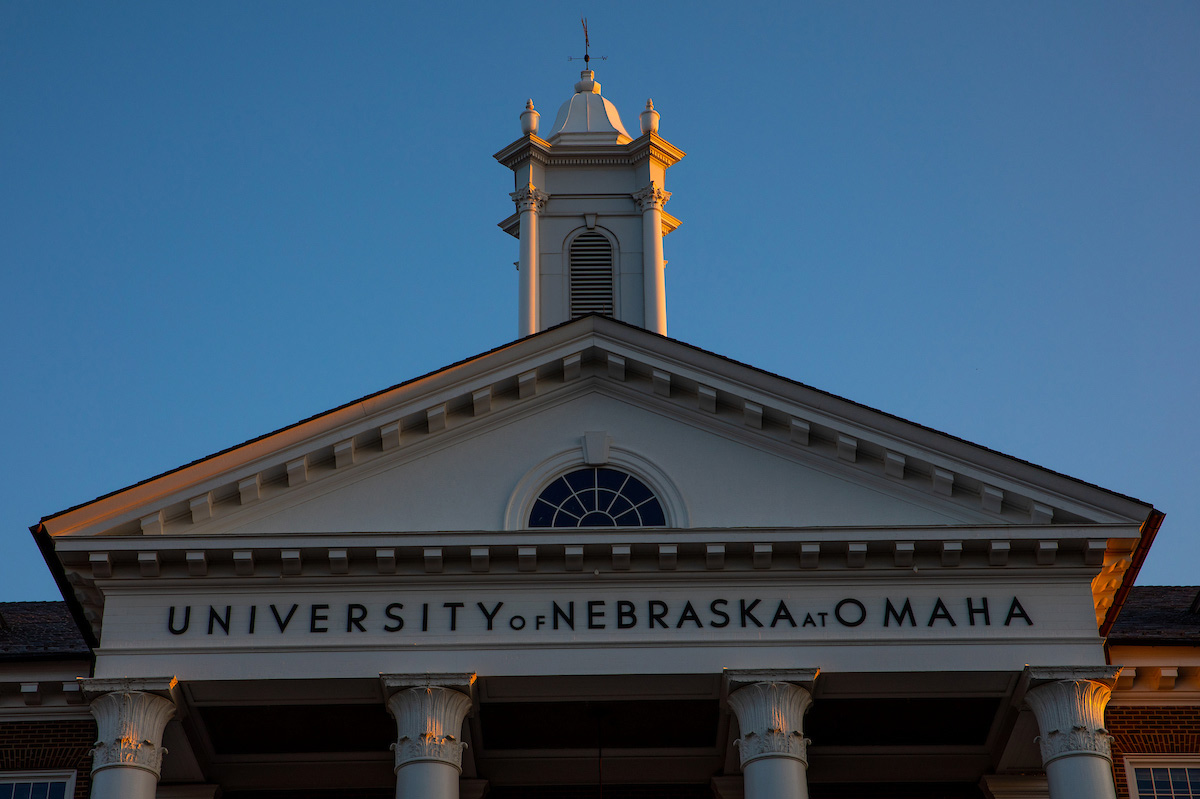 The break between the spring and summer Semesters is May 16-22. While there will be no classes during the break, campus operations will continue as normal with some adjusted hours for certain buildings on campus.
Parking permits will be required, and shuttle routes will be altered.
These adjustments will also apply to the Summer Semester.
Parking Information & Shuttle Schedule
Parking
Beginning Monday, May 16, valid-permit parking goes into effect for the summer, with any vehicle with a valid UNO permit being allowed to park in any surface lot or garage general-use space.

Restrictions still apply to excluded areas: Reserved, ADA, motorcycle, visitor, carpool, electric vehicle charging spaces, pay-to-park timed lots (Lots A, C and the seven (7) designated stalls in Lot M), drive aisles and fire lanes.
Summer-only parking permits are available on MavPARK.
Shuttles
Beginning Monday, May 16, shuttle service will reduce to the orange route between Scott Crossing and Criss Library, and the Purple Floater route, both running from 7 A.M. - 7 P.M.
Other Ways to Get to Campus
Explore the many different ways you can get to campus, including how to use your MavCARD for no-contact, no-cost access on ORBT buses.
Questions
Please contact Parking and Transit Services with any questions at 402.554.7275 or at UNOParking@unomaha.edu.
Building Hours
Other Hours
Adjustments will be in place for campus food options.
Health Reminders
Make Use of the Nebraska Medicine UNO Health Center
Students, faculty, and staff can make use of services at the Nebraska Medicine UNO Health Center, located inside the Health and Kinesiology Building (HK) on UNO's Dodge Campus.
If you have questions about services or access based on enrollment, contract status, or the UNO student insurance plan, please contact the center during regular business hours at 402.554.2374.


Connect, Take Care, Get Help
One of the most courageous things you can do when you are feeling stressed or anxious is to reach out for help. Please make use of the resources available on our UNO's Counseling and Psychological Services (CAPS) website. From there, you will be presented with information about scheduling appointments with our trained counselors.
Academic Resource Centers and the UNO Libraries
Taking summer classes? The summer semester is a great opportunity to schedule an appointment with one of UNO's many academic resource centers. whether it's help with a paper, a speech, or a math problem - our team of faculty and staff have you covered. You can also visit the UNO Libraries, in-person or online to access great resources.


Academic and Career Development Center
The UNO Academic and Career Development Center (ACDC) facilitates academic and career success and career development with resources and services for academic and career exploration.
Campus Testing Services
The Testing Center provides high quality testing services to UNO students, faculty, staff, and the metropolitan Omaha region with exceptional customer service in a secure environment that supports academic success.
Math-Science Learning Center
The Math-Science Learning Center (MSLC) is a place where UNO students can find the assistance they need to conquer academic challenges in Math and Science. Model students serve as tutors, supplemental instruction leaders, and study group facilitators trained to assist their peers in achieving academic success. The MSLC houses meeting alcoves, study/tutoring space, tutorial computers, and reserve study materials. It also offers academic consultation for students seeking to increase their overall learning effectiveness and efficiency.

Learn More


Speech Center
The Speech Center offers customized, personalized, support to help students, faculty and staff members create, improve, practice, and enhance presentations and overall skill as speakers. Whether you are new to writing and presenting effective speeches or are an experienced public speaker, the consultants in the Speech Center offer resources that can help you to achieve greater success.

Learn More

Writing Center
The Writing Center's primary mission is to provide a place for writers to talk with each other about their projects. Appointments with a trained writing consultant are available, during which time we will answer questions, provide feedback, and coach you through any stage of your writing process from brainstorming to final editing.

Learn More
The UNO Libraries
The UNO Libraries provide great on-campus and online learning resources.
Contact Us
If you have a story idea, news tip, or other question, please email the UNO News team at unonews@unomaha.edu.