Constitution Week at UNO
Constitution Week (Sept. 17⁠–⁠23) is observed each year as a way to reflect on and examine one of our nation's founding documents. UNO units will be hosting events and engagement opportunities throughout the week.
published: 2022/09/09
contact: Office of Strategic Marketing and Communications
email: contact@unomaha.edu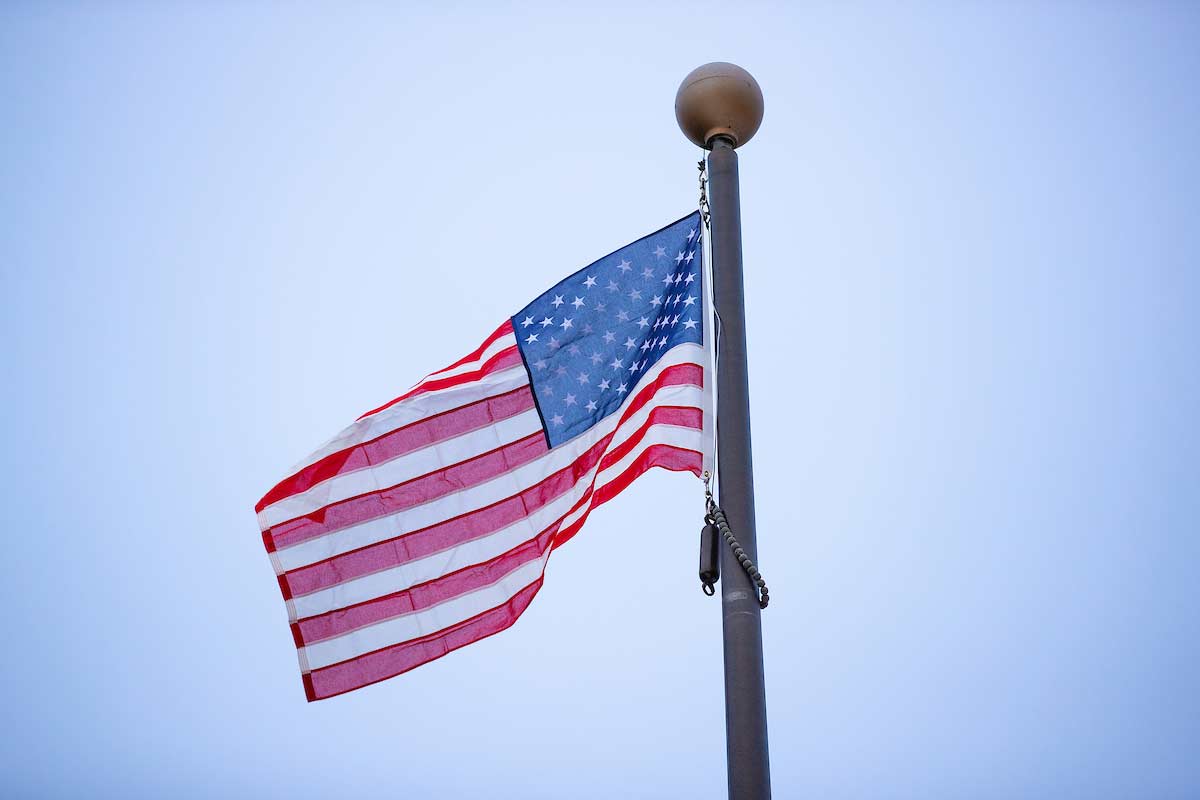 Constitution Week is observed across the country annually as an opportunity for citizens to acknowledge, reflect, and examine one of the founding documents of the United States.
Beginning with Constitution Day on Saturday, Sept. 17, units across the University of Nebraska at Omaha (UNO) will host a series of events designed to put a spotlight on the U.S. Constitution, which was ratified on June 21, 1788, and has since grown and adapted along with the country.
Included below are opportunities for our campus community to engage in conversations about the Constitution's; history, impact, and future.
---
Constitution Week Events and Opportunities
Enjoy these events and opportunities as part of Constitution Week.
Watch the UNO Concert Choir perform "Lead With Love"
Voter Registration Table
Tuesday, Sept. 20 | Noon – 2 P.M. | Near the Henningson Memorial Campanile
Food, music, and voter registration materials wil be available for students. This event is co-sponsored by UNO Student Government and Nebraska Civic Engagement Table.
Voting Rights are Human Rights
Wednesday, Sept. 21 | 11:30 A.M. – 1 P.M. | Weitz CEC
Human rights are central to debates around voting rights in the U.S. While the U.S. Constitution has been amended over time to protect voting rights, challenges to voting rights are ongoing and pose threats to human rights, particularly for disenfranchised voters. The Leonard and SHirley Goldstein Center for Human Rights is hosting a panel of voting rights experts to discuss these threats to voting rights and what we can do to take action. The panel will be moderated by Jodi Benenson, associate professor of public administration.
Panelists:
Heather Engdahl, voting rights director, Civic Nebraska

Liliana Falcon, community organizer and UNO student, Elevate Omaha

Jasmine Harris, director of public policy and advocacy, RISE

Jane Seu, immigration fellow, ACLU of Nebraska
Information Science, Technology, and the Constitution
Wednesday, Sept. 21 | 2 – 4 P.M. | 158 PKI
An open house showcasing research and innovation projects.
Public Lecture: "The State of the Supreme Court Today"
Thursday, Sept. 22 | 10 A.M. | Milo Bail Student Center
Featuring Derek Webb, a senior managing associate from Sidley Austin, LLP in the organization's Supreme Court and Appellate Practice Group, this event will examine recent decisions from the U.S. Supreme Court, the constitutional arguments for those decisions, and what the future may hold for the Court.
Constitution Day Display at Criss Library
Through Sept. 30
Visit the Constitution Day display on the main floor of the Criss Library cases to browse a thematic collection of books from the library's collection. Books in the display are available for checkout by UNO students, faculty, and staff. Free pocket constitutions are available to all.
Voter Registration Display at Criss Library
Through Sept. 30
Visit the display on the main floor of the library to get more information about voting in federal elections, what you have to do to register to vote, and scan the QR code to register to vote online.
U.S. Senate 101 Exhibit at the UNO Archives and Special Collections
Through Dec. 23
Featuring documents from the U.S. Senator Chuck Hagel Archives "Senate 101" provides a basic primer on the U.S. Senate. The exhibit introduces visitors to the main responsibilities of the U.S. Senate as a legislative body and the activities that fill the days of the 100 senators who call it home. Sections of the exhibit cover legislation, committee service, nominations, treaties, impeachment, as well as oversight and investigations.
Additional Events or Ways to Participate
National Voter Registration Day: Tuesday, Sept. 20
National Voter Registration Day is a nonpartisan civic holiday celebrating our democracy. First observed in 2012, it has quickly gained momentum ever since. Nearly 3 million voters have registered to vote on the holiday. For more information visit: https://nationalvoterregistrationday.org.
TurboVote
Have questions about when the next election will be held, or just want to stay civically engaged? Join the UNO-dedicated TurboVote portal to keep in the know.
The UNO Concert Choir Performs "Lead With Love"
"Lead With Love" was written by Melanie DeMore.
More Information About Constitution Day and Constitution Week
This celebration of the Constitution was started by the Daughters of the American Revolution (DAR). In 1955, DAR petitioned Congress to set aside September 17-23 annually to be dedicated for the observance of Constitution Week. The resolution was later adopted by the U.S. Congress and signed into public law on August 2, 1956, by President Dwight D. Eisenhower.The aims of the Constitution Week celebration are to:
Emphasize citizens' responsibilities for protecting and defending the Constitution.
Inform people that the Constitution is the basis for America's great heritage and the foundation for our way of life.
Encourage the study of the historical events which led to the framing of the Constitution in September 1787.
About the University of Nebraska at Omaha
Located in one of America's best cities to live, work and learn, the University of Nebraska at Omaha (UNO) is Nebraska's premier metropolitan university. With more than 15,000 students enrolled in 200-plus programs of study, UNO is recognized nationally for its online education, graduate education, military friendliness and community engagement efforts. Founded in 1908, UNO has served learners of all backgrounds for more than 100 years and is dedicated to another century of excellence both in the classroom and in the community.
Follow UNO on Facebook, Twitter, Instagram, TikTok, LinkedIn, and YouTube.