Back to School Information: Getting to Campus, Fun and Resources
The fall semester begins Monday, Aug. 21 with Durango Days and the Solar Eclipse.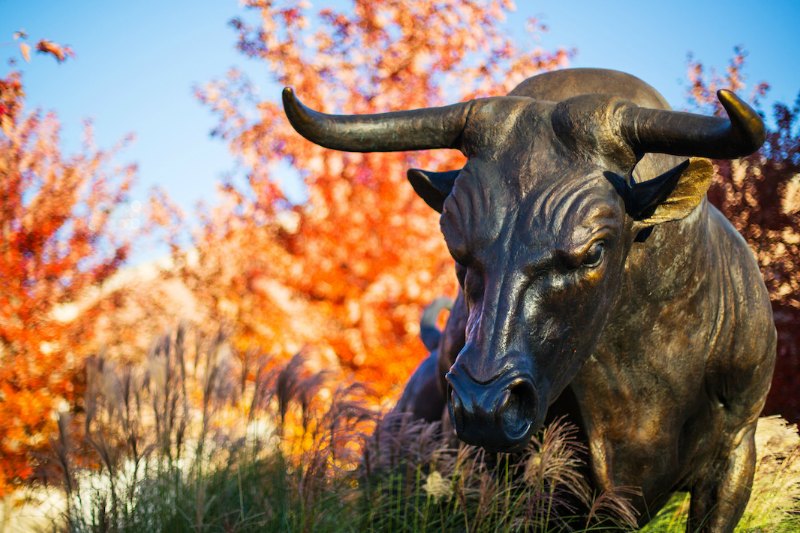 ---
A Safe, Supportive Campus
Whatever you need, we're here to help. Please take time to explore UNO's Student Safety Website and Wellness Services website so that you understand the resources that are available to you.
Your safety and wellbeing matter to us. Our Department of Public Safety is staffed 24 hours a day, seven days a week. If you witness any suspicious activity, please call 402.554.2911 or report it anonymously through U-Tip.
We ask all students to read through the Student Code of Conduct to ensure our campus stays safe and welcoming for everyone.
If you're new to campus, you might not know that we are a smoke and tobacco-free university. Resources are available if you want help kicking the habit.
  

Getting to Campus and our New Parking System
No matter how you're planning to get to campus, give yourself at least an extra 30 minutes. Our first two weeks of the fall semester are always our busiest time of year.
UNO supports a variety of sustainable transportation methods. For example, thanks to our MavRIDE program, you can ride any city bus for free with your MavCARD.
If you're driving, make sure you've read about our new parking options. Now that we have virtual permits, you can park by the day or hour. There are no more physical permits, so you can do everything online.
If you need in-person support, Parking Services has moved to the building that's just south of the new Pacific Street Garage. Speaking of our new garage, it's a great place to find parking even if you need to be on Dodge Campus. We'll have shuttles running between the garage and Dodge Campus.
Make sure you check out our updated shuttle routes to plan your trip.
Durango Days and the Solar Eclipse
Each semester, we welcome students back to campus with Durango Days, which are packed with free food, MavSwag and involvement opportunities.
This year will be extra special with a solar eclipse falling on Monday, Aug. 21, lasting from about 11:30 A.M. – 2:30 P.M. with maximum eclipse at 1 P.M. We'll be handing out solar eclipse glasses in the Pep Bowl on Dodge Campus (while supplies last) and there will be many great opportunities to watch the eclipse around campus.
Please make sure you view the eclipse safely.
UNO is not canceling classes taking place during the eclipse; instead, your professors have a choice on what they want to do. If you have questions, please contact your professor.
Cheer on the Mavs
The first athletics events of the fall semester are Men's Soccer vs. Grand Canyon and Women's Soccer vs. Northern Iowa on Friday, Aug. 25. Come to the pre-game party, then cheer on the Mavs to victory. 
As a student, you get into all UNO games for free with a MavCARD.
Here's our fight song. We want to hear you being loud and proud on game days!
We Will Fight, Fight, Fight For Our Mavericks
We Will Fight, Fight, Fight For Our Team
Everyone Knows When That Ol' Whistle Blows
We Will Shout, We Will Yell, We Will Scream: GO MAVS!
We Will Fight, Fight, Fight For Our Mavericks
We Will Cheer So All The Fans Will Know
Be it Win, Lose, or Draw, Everyone's for Omaha
We Will Fight For U-N-O!
U-N-O!
U-N-O!
U-N-O!
Meet Chancellor Gold
We begin this academic year with new leadership. Chancellor Jeffrey P. Gold, M.D. took on leadership of UNO last May. You will hear from Chancellor Gold through video and email messages through the academic year.
Watch Chancellor Gold's welcome message
Tuition and Fee Payment Changes
A few new changes might impact how you choose to pay for tuition and what items you charge to your account. If you have any questions after reading through the link, our Cashiering and Student Accounts office wants to hear from you. They're here to help.
Contact Us
If you have a story idea, news tip, or other question, please email the UNO News team at unonews@unomaha.edu.
Our Campus. Otherwise Known as Omaha.
The University of Nebraska does not discriminate based on race, color, ethnicity, national origin, sex, pregnancy, sexual orientation, gender identity, religion, disability, age, genetic information, veteran status, marital status, and/or political affiliation in its programs, activities, or employment. Learn more about Equity, Access and Diversity.
scroll to top of page