Never Stop Growing: UNO's Role as an Age-Friendly University
UNO recently obtained national recognition as a university that supports learning at all ages. However, the university's history of supporting lifelong learning stretches back decades. Learn about these resources and programs that are available on campus and online.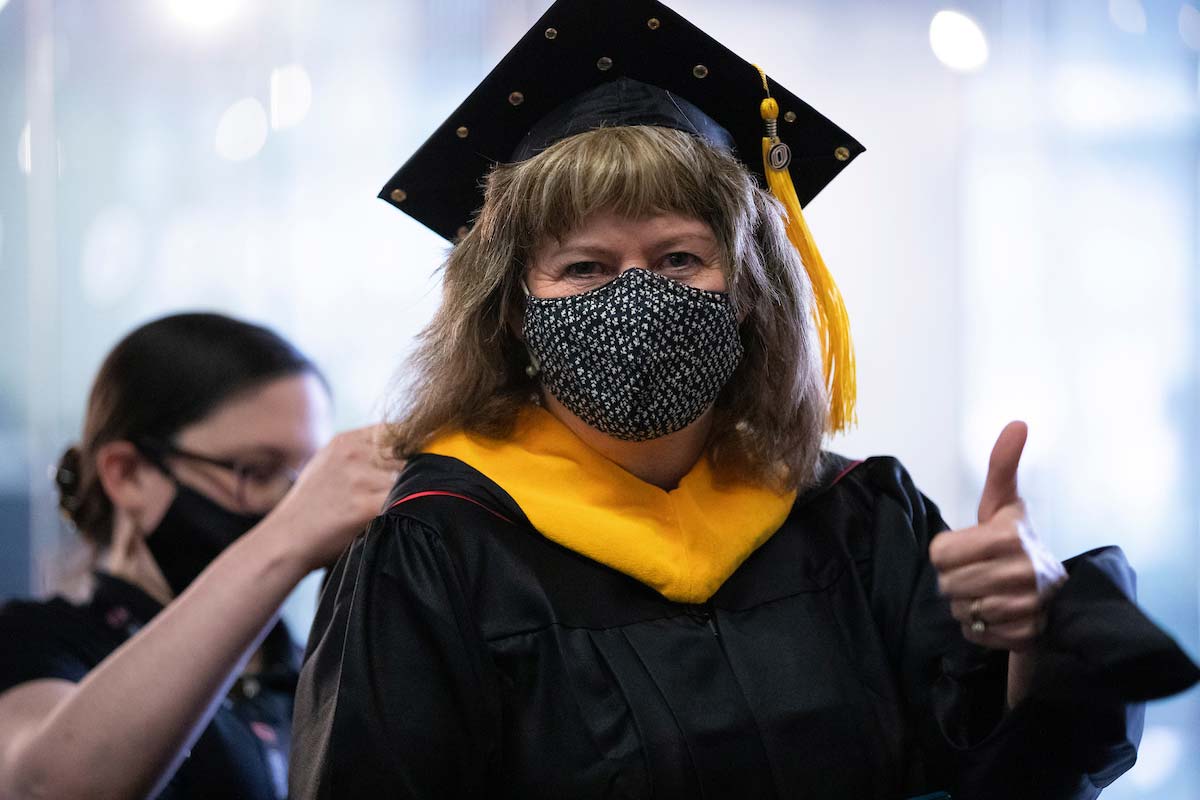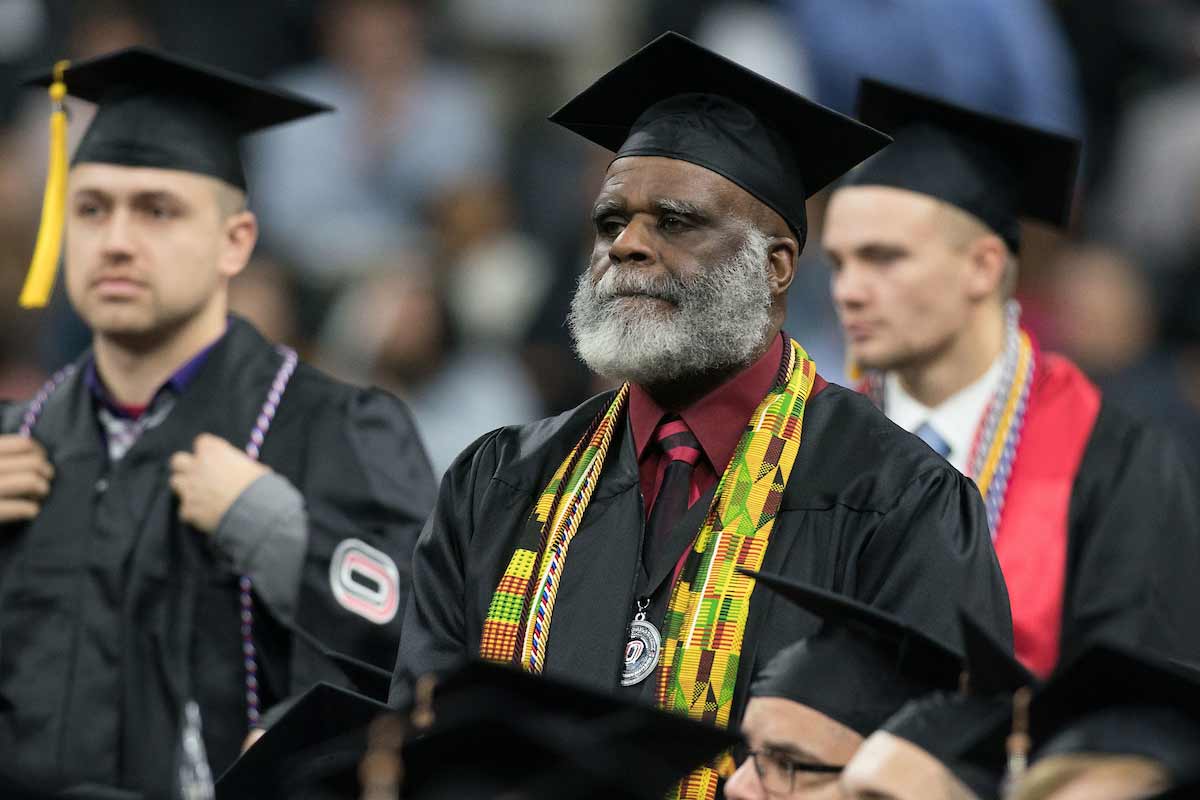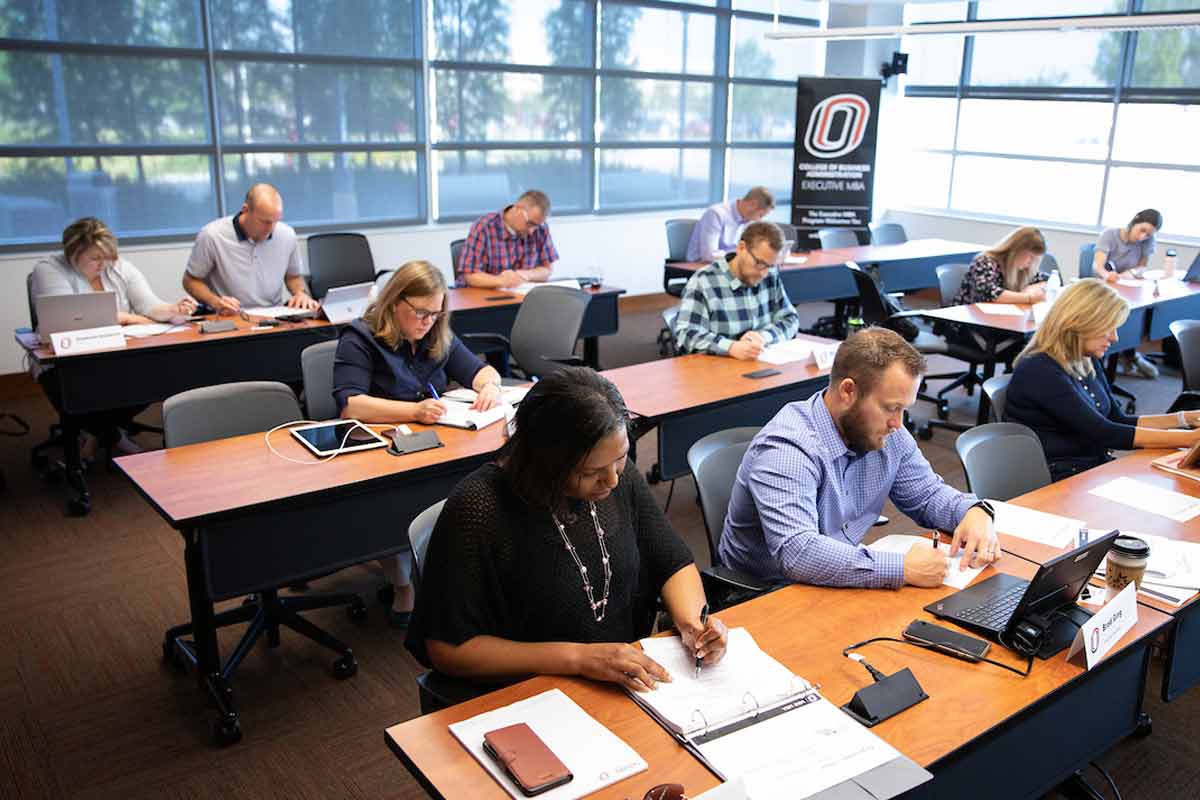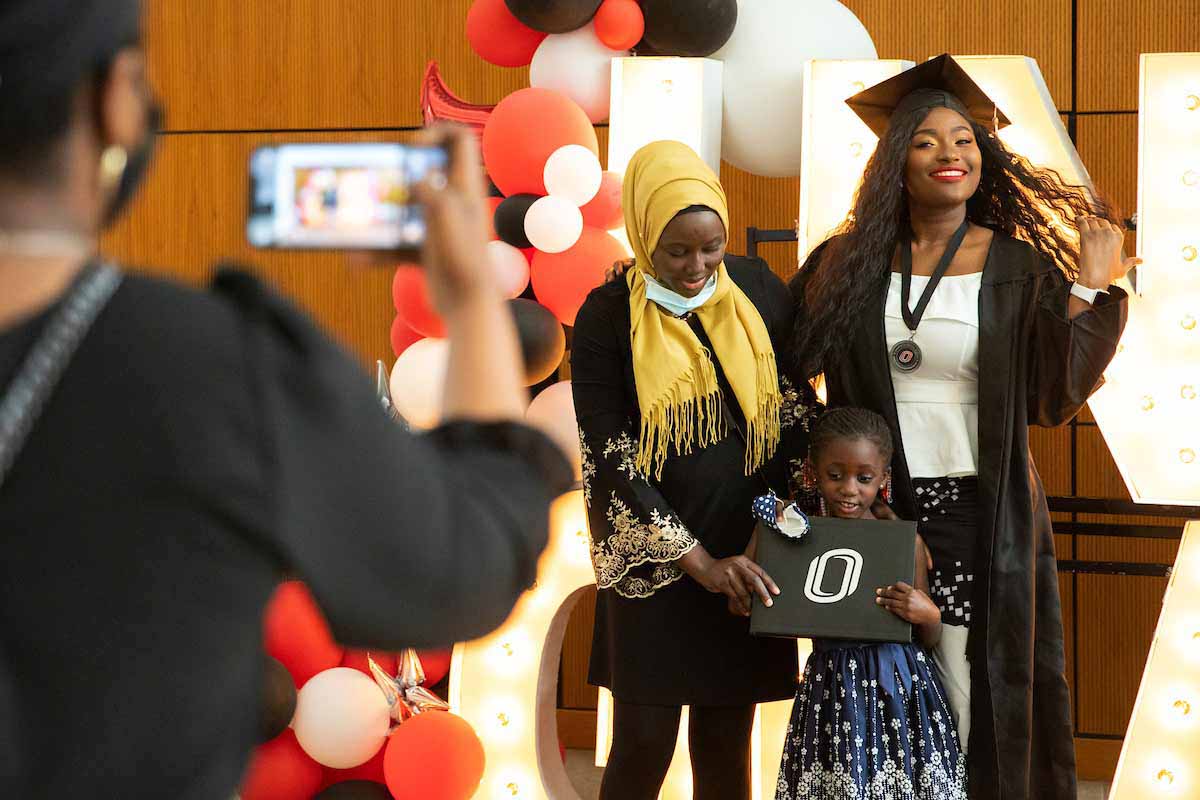 Nebraska's population is getting older and will be for quite a while.
That is the latest reporting out of the 2020 U.S. Census, which shows that the distribution of Nebraskans who are 60 or older is rapidly climbing as more Baby Boomers, those born between 1946 and 1964, reach retirement age. In fact, analysis from the UNO Center for Public Affairs Research shows that the population of Nebraskans 60 and older will match the population of those 20 and younger by 2040 and surpass it by 2050.
Julie Blaskewicz Boron, Ph.D., associate professor of gerontology, says these trends highlight the important role UNO will play in Nebraska as the state's only Age Friendly University according to the Gerontological Society of America.
"From a purely statistical standpoint, educational opportunities for non-traditional students are going to be the rule rather than the exception for many campuses. While we may think of that group as primarily those in their 30s and 40s looking finish their undergraduate education, it also includes graduate school, certificate programs, professional development programs, and single-course audits for retirees who aren't necessarily looking to earn a degree."
As part of the Age Friendly University Global Network, UNO is recognized as a campus that provides access, support, and programming that meets the needs of students of all ages, in particular older adults.
While this designation was recently approved, as of May 2021, coinciding with National Older Americans Month, UNO's history of supporting non-traditional students and older adults goes back decades.
In the 1950s, UNO even had its own School of Adult Education, which became the College of Continuing Studies in 1965. During this time the average student was 25 years old, which is close to today's average of 24.5. However, as more Americans entered the workforce in the 1980s, UNO became a beacon for adult learners, with the average age closer to 27 through the 1990s. While the average age of students has fallen in recent years, hundreds of adults 50 and older are still part of UNO's student body, including nearly 300 students just this past fall.
"UNO's history of supporting learners of all ages is what makes our campus truly unique as a metropolitan-serving institution," Senior Vice Chancellor for Academic Affairs Sacha Kopp, Ph.D., says. "This recognition for our campus will only strengthen our efforts and commitment to making sure lifetime learning can be accessible and exceptional."
2020 Census data also shows that not only are Nebraskans getting older, but these older Nebraskans are less likely than the national average to have a college degree, more likely to still be working, and more likely to be living by themselves. This is exactly why, as an Age Friendly University, UNO has a number of programs and resources.
Questions about how to take advantage of UNO's age-friendly resources? Contact Julie Blaskewicz Boron at jboron@unomaha.edu.


---

Bachelor of Multidisciplinary Studies
A nationally-ranked program designed for flexibility, the Bachelor of Multidisciplinary Studies degree has served thousands of students, especially older adults, who have college credit but have yet to earn a degree. The program is unique among universities across the country – allowing for 35 areas of concentration that can be individualized to each student's needs.


Senior Passport Program
For 20 years, UNO has offered the Senior Passport Program, which allows seniors 65 and older to audit individual courses at UNO for a small fee. In these cases, seniors don't need to write papers or take tests, but can sit and observe to learn new information on topics ranging from history to business to religion.
"Many of our senior learners are individuals who like to stay connected to UNO and are simply interested in continuing to learn," Janet McLaughlin, UNO associate registrar said. "This is a unique opportunity for UNO to give back to seniors in our community."

Graduate Certificates and Non-Degree Graduate Enrollment
A master's or doctoral degree is not right for everybody; however, that isn't the only option that UNO provides for professionals looking to expand their skill sets. With more than 30 graduate certificate programs and hundreds of courses that can be part of a non-degree enrollment plan, students of all ages can access high-quality education and expertise that meets their needs and schedule.


Professional Development Programs
UNO doesn't just offer degrees and certificates; it also offers a host of professional development opportunities that can help working professionals advance to the next stage in their careers. Specifically for those in the UNO community, the UNO Staff Advisory Council Professional Development Fund and the Center for Faculty Excellence are important resources offered by campus partners.


About the University of Nebraska at Omaha
Located in one of America's best cities to live, work and learn, the University of Nebraska at Omaha (UNO) is Nebraska's premier metropolitan university. With more than 15,000 students enrolled in 200-plus programs of study, UNO is recognized nationally for its online education, graduate education, military friendliness and community engagement efforts. Founded in 1908, UNO has served learners of all backgrounds for more than 100 years and is dedicated to another century of excellence both in the classroom and in the community.
Follow UNO on Facebook, Twitter, Instagram, TikTok, LinkedIn, and YouTube.