Finalists Announced for UNO Senior Vice Chancellor for Academic Affairs Position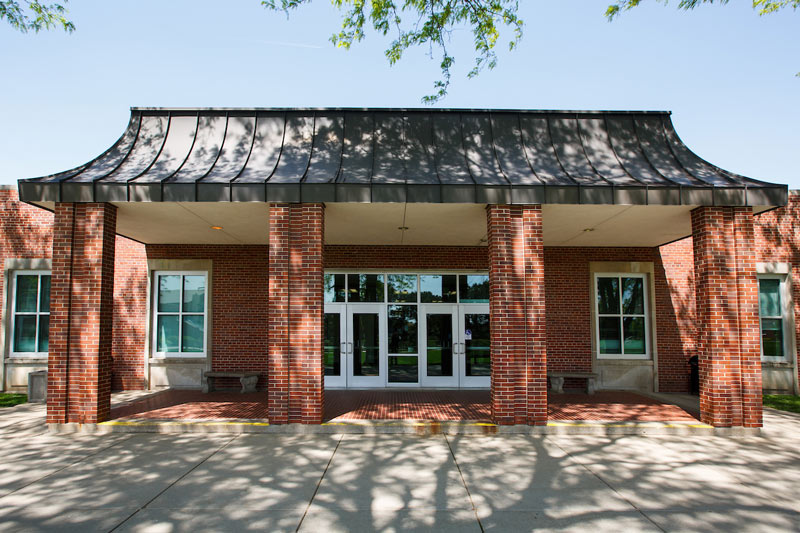 UNO has announced the four finalists that have been selected as candidates to serve in the role of Senior Vice Chancellor for Academic Affairs.

The finalists will make visits to the UNO campus this week and during the first week of April to meet with campus stakeholders and take part in public campus forums, which can be attended in person at the William H. Thompson Alumni Center or streamed online: https://unomaha.zoom.us/j/329728347.
During their visits, each candidate will have the opportunity to answer questions and make their case to serve as UNO's chief academic officer, succeeding current senior vice chancellor B.J. Reed, Ph.D., who will be retiring at the end of May following 36 years of service.
Questions for the candidates can also be submitted by email to contact@unomaha.edu. If submitting questions by email, please include your name, title and affiliation to UNO. Every effort will be made to have as many submitted questions asked as possible during the forum.
UNO Chancellor Jeffrey P. Gold, M.D., said that in reviewing each of the candidates and speaking with members of the search committee, the finalists selected are true leaders in higher education each with unique assets to bring to the UNO campus.
"I am truly excited that we will have the opportunity to identify someone that can continue the momentum of our amazing campus ," Chancellor Gold said. "I cannot wait for each of these candidates to come to meet with all our inspiring UNO family who make this such a remarkable university."


Candidate Information
In the order of their campus visits, the candidates are:
 
Sacha Kopp, Ph.D.
Sacha Kopp, Ph.D., served as Dean of the College of Arts and Sciences at the State University of New York at Stony Brook from 2014-2018. During this time, 80 tenure-line faculty were hired and the diversity of the faculty increased. The Center for Social Justice, Inequalities, and Policy was also created to foster interdisciplinary work in the social sciences and humanities, building connections with other colleges across the university. In his time as dean, Kopp created a promotional track for instructional faculty and saw sponsored research grow from $36 million a year to $46 million a year, including the awarding of two Department of Energy EFRC grants of $10 million each. Kopp also served on President's Council on Diversity and Inclusion with programs developed at the college level serving as the model for the campus-wide diversity plan. Previously Kopp served as Associate Dean of the College of Natural Sciences and a professor physics at the University of Texas (2010-2014). He earned his doctoral, master's and bachelor's degrees from the University of Chicago.


Visit and Public Forum Information
Kopp's visit is Thursday, March 14, with a public forum being held from 1:15 p.m. to 2:15 p.m.
---
Venky Venkatachalam, Ph.D.
Venky Venkatachalam, Ph.D., has served as the Dean and Professor at the Beacom School of Business at the University of South Dakota, the state's flagship institution, since 2014. He was previously Associate Dean and Professor in the Peter T. Paul College of Business and Economics at the University of New Hampshire from 1992-2014. He received his bachelor's degree with honors in mechanical engineering from the University of Madras, India; his MBA from the Indian Institute of Management Calcutta; and his Ph.D. in Management Science from The University of Alabama. He also worked as an engineer for four years (1983-87). Since becoming the dean, Venkatachalam has successfully led the school's AACSB reaccreditation effort and demonstrated track record of leadership in the areas of academic excellence; entrepreneurial thinking and innovation; fiscal management; fund-raising; and economic development. He has also enabled the school to achieve significant enrollment growth in its undergraduate and graduate business programs and to receive national and global recognitions.


Visit and Public Forum Information
Venkatachalam's visit is Monday, April 1, with a public forum being held from 10:30 a.m. to 11:30 a.m.
Provide Feedback for Venkatachalam
---
Heidi Bostic, Ph.D.

Heidi Bostic, Ph.D., is a UNO alum and Visiting Associate Provost for Special Projects at Furman University where she is leading interdisciplinary initiatives including curriculum, research, and "The Furman Advantage," a four-year pathway that prepares students for lives of purpose and accelerated career and community impact. As a professor of French at the University of New Hampshire, Bostic also served as Dean of the UNH College of Liberal Arts, where she launched the "Grand Challenges Initiative" and was co-principal investigator on a multi-year grant from the Mellon Foundation to enable more community college students to transfer to UNH and complete a four-year degree. Her research spans French literature and culture, narrative studies and higher education. After earning her undergraduate degree at the University of Nebraska at Omaha, Bostic completed a graduate degree at the École des Hautes Études en Sciences Sociales and her M.A. and Ph.D. at Purdue University.


Visit and Public Forum Information
Bostic's visit is Friday, April 5, with a public forum being held from 9:15 a.m. to 10:15 a.m.
---
About the Search Committee
In June 2018, Gold named a 29-person search committee to identify UNO's next Senior Vice Chancellor for Academic Affairs. The committee features representation from UNO students, faculty, staff, administration and alumni as well as community stakeholders. The committee is co-chaired by Nancy Edick, Ed.D., dean of UNO's College of Education, and Dan Shipp, Ed.D., UNO vice chancellor for student success.

More information about the search and search committee can be found at search.unomaha.edu/svcaa.
About the University of Nebraska at Omaha
Located in one of America's best cities to live, work and learn, the University of Nebraska at Omaha (UNO) is Nebraska's premier metropolitan university. With more than 15,000 students enrolled in 200-plus programs of study, UNO is recognized nationally for its online education, graduate education, military friendliness and community engagement efforts. Founded in 1908, UNO has served learners of all backgrounds for more than 100 years and is dedicated to another century of excellence both in the classroom and in the community.
Become a fan of UNO on Facebook and follow UNO's Twitter updates. 
Contact Us
If you have a story idea, news tip, or other question, please email the UNO News team at unonews@unomaha.edu.