Call for Proposals | Women and Public Policy Week
Organize an event or submit an event idea for Women and Public Policy Week; deadline Feb. 1.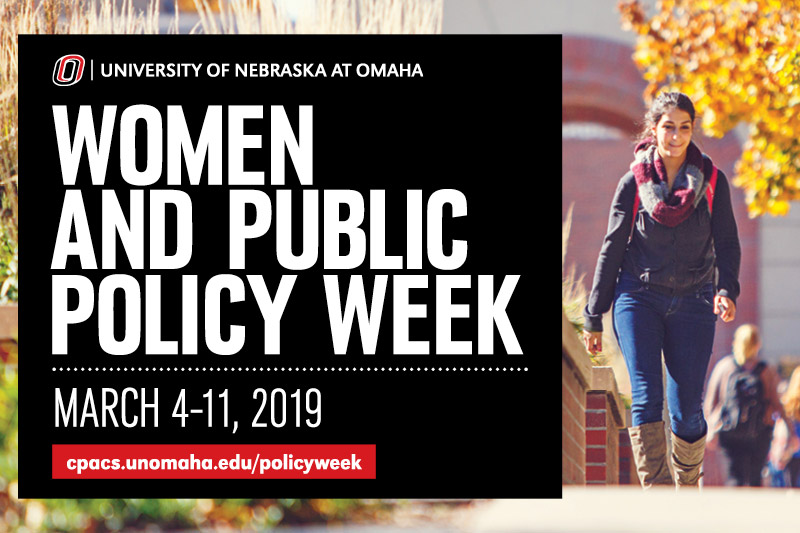 We are excited to announce the second annual Women and Public Policy Week, which will take place March 4 - 11, 2019.
Women and Public Policy (WPP) Week will bring together the voices and expertise of UNO students, staff, faculty, community partners, and policymakers to discuss issues related to women and public policy across the city, state, nation, and world.
To make sure the Week includes events that are important to you, we need your help! We invite you to organize an event for WPP Week or suggest an idea for a WPP Week event. Events can take any form (such as a workshop, panel, advocacy activity, or film screening) on any topic that involves women and public policy. Please submit your event ideas by Feb 1, 2019.

For questions, please contact Professor Jodi Benenson at jbenenson@unomaha.edu.
Contact Us
If you have a story idea, news tip, or other question, please email the UNO News team at unonews@unomaha.edu.