ACDC Success Tip: Understanding and Creating a Personal Brand
ACDC tips on learning how to represent your true self.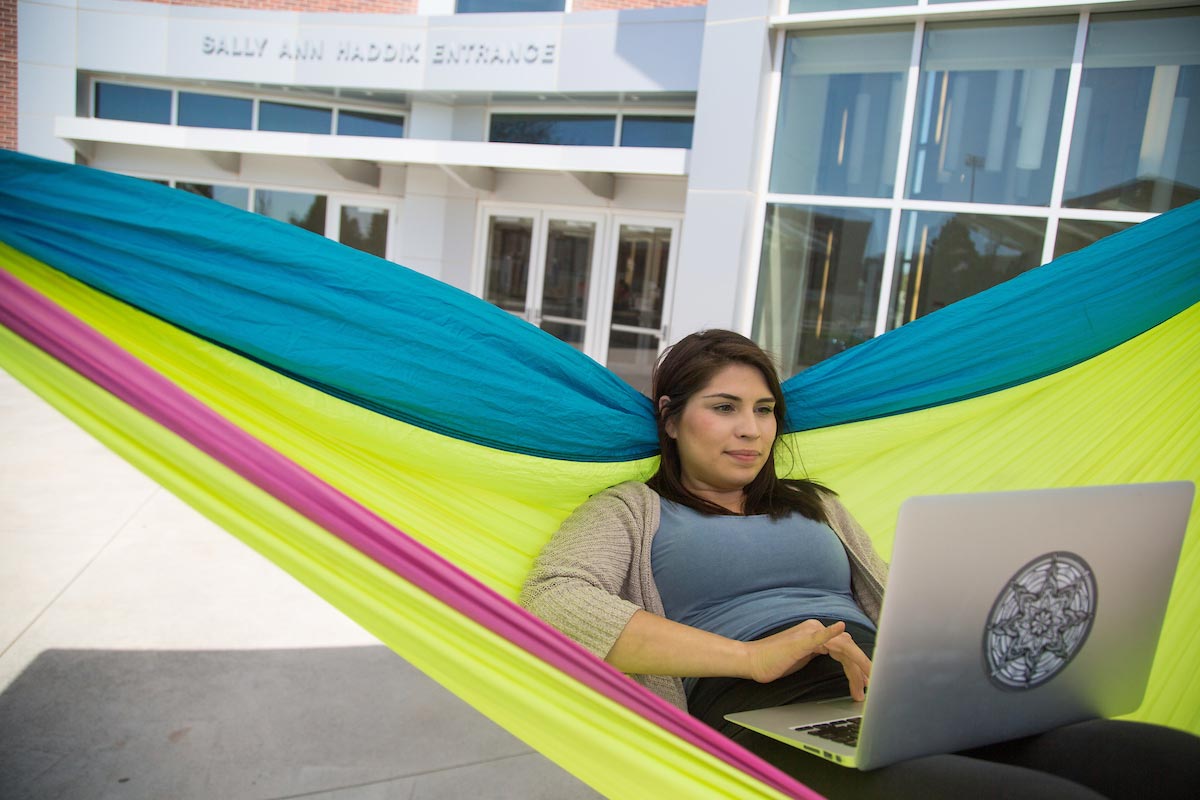 Personal branding is a buzz word these days. But, if you're anything like me, then you're probably wondering what it really means. My answer for you after doing some research…I think it can take on many different meanings. The articles I have read, and speakers I have heard, on personal branding all have different messages and thoughts on what exactly your brand is and how to create it. With this in mind, here is the definition that I've created. I've narrowed it down to three basic things. I think personal branding revolves around communicating to the people around you a consistent, unique and effortless view of your personality and strengths. Essentially, it's about making sure the people around you are receiving the impression of you that you think is most representative of your true self. Let's dive a little deeper into my three keys for personal branding: consistent, unique and effortless.

Consistent
Consistency is where every aspect of your life ties in. You shouldn't display one type of personality in one aspect of your life, while playing a different role in another part of your life. This also applies to the way you present yourself online, especially in social media. Key themes of you should be apparent in every aspect of your life, and there should not be disconnect among different areas. Asking your friends and colleagues how they see you is a good exercise to begin to understand how you are viewed. Start by asking each person to give a couple of sentences or write down five words to describe you. If these aren't the same as the characteristics you were hoping you display, or if they vary widely depending on the person asked, you may be lacking consistency. Decide which descriptions are truly part of your character, and work on making those apparent in the areas of your life where they are not being seen.

Unique
Determining what makes you unique, in my opinion, is the hardest part of creating a personal brand because it's subjective. My tip to you is to think about the key attributes of your personality that shine based on the things in life that you are passionate about. While other people might also share these characteristics and passions, the way that you naturally present them to others is what makes you unique. Additionally, the combination in which you possess these characteristics also makes you unique.

Effortless
Don't think that your inherent qualities need to be changed to match things you admire in other people. You've heard the saying, "we all want what we don't have." The same can be true about our brand. Some people may possess qualities that you wish you had, but don't use creating your personal brand as a way to try and convince other people that you have these desired qualities. Focus on the strengths of your traits. It shouldn't be hard to exude these things, because they are natural parts of your personality. For example, if you are person who likes control, you may think that sounds like a bad thing and wish you were more laid back. However, have you tried being laid back when you are a person who needs to be control? It is definitely not effortless. Instead of trying to change your inherent disposition, focus on the great things it provides you. Likely, you are very organized, detail-oriented and a natural leader. Focus on making those qualities of a Type A personality more apparent than the negative connotations associated with control.

Once you have put some thought into the consistent, unique and effortless qualities that accurately portray who you are, work on making these characteristics apparent in every aspect of your life. If you are successful in presenting these qualities to others, your brand is on its way to being a strong representation of you! People around you will begin to formulate a description of you based on what you have conveyed. Remember, this brand is yours, so actively manage and ensure it's accurate and what you want it to be!
About the University of Nebraska at Omaha
Located in one of America's best cities to live, work and learn, the University of Nebraska at Omaha (UNO) is Nebraska's premier metropolitan university. With more than 15,000 students enrolled in 200-plus programs of study, UNO is recognized nationally for its online education, graduate education, military friendliness and community engagement efforts. Founded in 1908, UNO has served learners of all backgrounds for more than 100 years and is dedicated to another century of excellence both in the classroom and in the community.
Become a fan of UNO on Facebook and follow UNO's Twitter updates. 
Contact Us
If you have a story idea, news tip, or other question, please email the UNO News team at unonews@unomaha.edu.