ACDC Success Tip: Why Organization is Important in College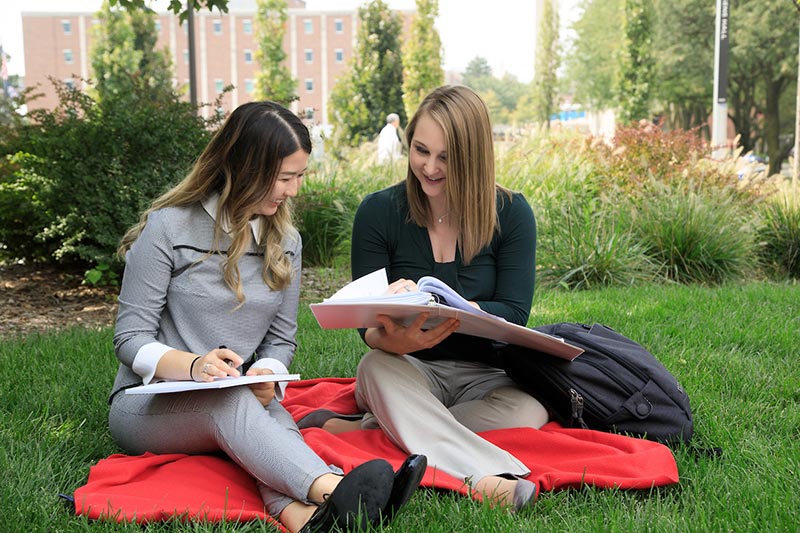 In college, it can be hard to remember due dates, assignments and tasks for each class when you don't have the same classes every day or professors continually reminding you of important dates. Thus, it's important to take the initiative to stay organized, so you can be successful and less stressed. This article provides you with benefits of staying organized and some tips for getting started!
Benefits:
You don't miss deadlines: There's no worse feeling than walking into class and realizing an assignment was due and you missed the deadline…oops! The beginning of the semester is a great time to develop an organizational plan before deadlines and due dates are in full swing, so you don't experience those "oops" moments.
You feel less stressed: Generally, when your assignments and key dates are outlined for each class, you're better able to prepare and allocate your time accordingly, leaving you less stressed. When you're less stressed, you are able to focus your energy and attention on more important things…like studying!
You have more free time: With so many fun things going on around campus and with your friends, you don't want an assignment or project you forgot about to hinder your ability to spend some time doing something social. If you have things organized, you don't have to worry about forgetting a deadline, and you can plan for social events by accomplishing your assignments and studying early!
You can prepare for busy weeks in advance: As a college student, there are inevitably weeks when multiple tests occur or various projects are due, especially around midterms and finals. When this occurs, it's even more important to have a plan, so you can prioritize your study time and start studying enough in advance to be prepared for all your classes without the need for ineffective late night cramming.
Helpful Tips:
Actively update a calendar, either your phone, web or a physical calendar, with all life events, such as your work schedule, meetings and social plans and activities.
Look at the schedules from all your syllabi and mark due dates and exam dates on your calendar. With these key dates on your calendar and in one place, you don't have to remember to refer to each class' syllabus daily, and you can easily identify your busy weeks.
Color code by each class and event type (work, meetings, social, etc.) you have on your calendar to help keep everything straight.
Use a planner or notebook to write down each class, things you need to accomplish before the next class meeting and due dates. The list allows for prioritization among your classes and crossing off tasks on this list ensures you are prepared for each class.
ACDC Success Tips are written by Peer Advisors in the Academic & Career Development Center to share information about getting connected and involved on-campus, spotlights on various employers, programs and events, and tips for being a successful student. The content is created for students, by students. We look forward to sharing our experiences with you!
About the University of Nebraska at Omaha
Located in one of America's best cities to live, work and learn, the University of Nebraska at Omaha (UNO) is Nebraska's premier metropolitan university. With more than 15,000 students enrolled in 200-plus programs of study, UNO is recognized nationally for its online education, graduate education, military friendliness and community engagement efforts. Founded in 1908, UNO has served learners of all backgrounds for more than 100 years and is dedicated to another century of excellence both in the classroom and in the community.
Become a fan of UNO on Facebook and follow UNO's Twitter updates. 
Contact Us
If you have a story idea, news tip, or other question, please email the UNO News team at unonews@unomaha.edu.