Join the Maverick Marching Band Color Guard
The Maverick Marching Band is seeking individuals interested in performing as a member of the Color Guard; no experience required and all participants receive a scholarship! Contact the director by Aug. 15.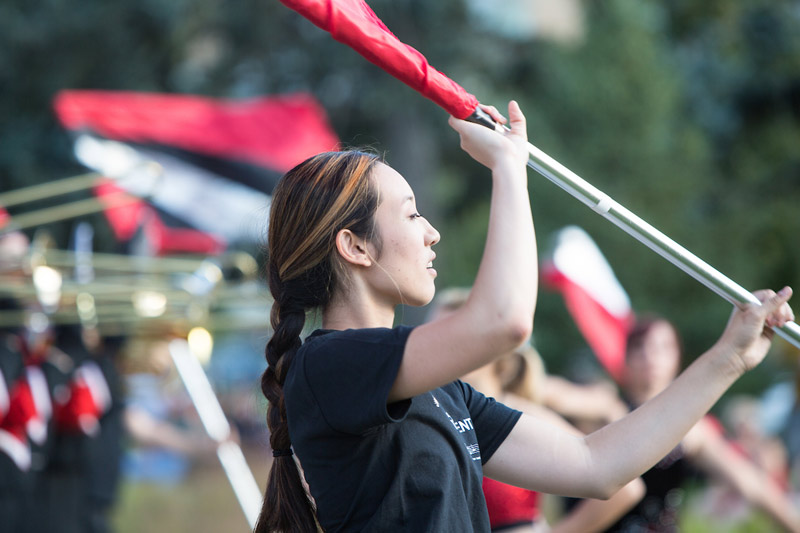 Students who participate in the athletic band program are some of the most visible and respected students on campus. The Maverick Marching Band has been entrenched in university life and culture for close to 100 years; the band has a strong tradition of excellence, a rooted sense of community, and a sincere love of performing as the flagship organization for the UNO Athletic Bands.
The marching band regularly performs in exhibition to countless high school students, attendees for special events across the region, and for crowds at parades and at UNO athletic events; there is no experience required! If these aren't enough reasons to consider joining, note that members of the Maverick Marching Band each receive a $250 scholarship for their participation!
For more information, contact Dr. Kearney, Director of Athletic Bands, at jskearney@unomaha.edu or visit us online.
Contact Us
If you have a story idea, news tip, or other question, please email the UNO News team at unonews@unomaha.edu.