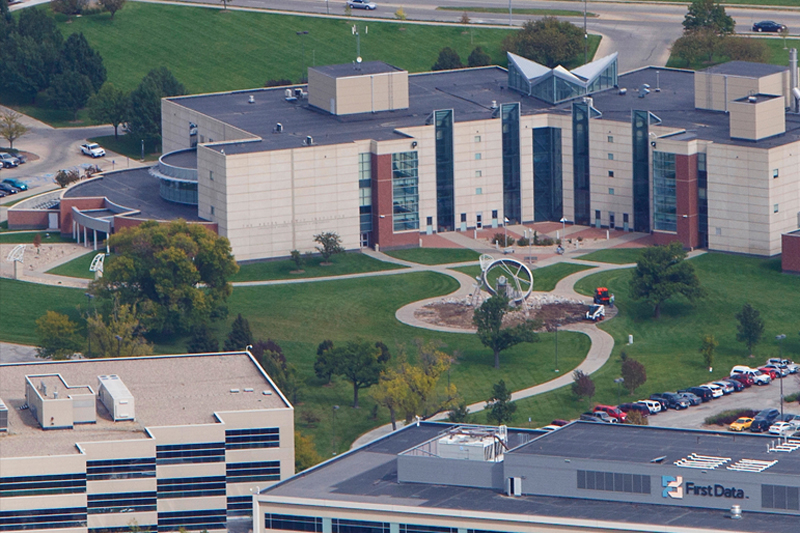 OMAHA – The Nebraska Applied Research Institute (NARI) is located in the Scott Technology Center, but its future home is across the street.
The institute will operate out of the Pine Street office building currently being used by First Data. The University of Nebraska purchased the building in March 2016.
NARI Executive Director Bev Seay says a key renovation goal is to make the building cyber secure, a protection that NARI eventually hopes to extend across Scott Campus.
"We're going to use Scott Campus as a lab, bringing Cyber Physical Systems protection solutions to protect the campus," Seay said.
Protections are in place across all of the UNO campus, but in the world of cybersecurity, there's always room to improve. Cybersecurity involves physical and digital infrastructure, and each new device or system with network capabilities that is installed on campus introduces new complications.
It's a universal problem that won't go away any time soon. Without the right level of security, modern industrial control systems – controls for things like electric, heating and even water – are vulnerable to hackers.
UNO Chief Information Security Officer and Assistant CIO Matt Morton is working with NARI to develop plans for the institute's transition. He says the hope is that NARI will be able to use its future home as a demo.
"Companies or organizations can come in and see these things that are emerging in this operational technology world working and in action," Morton said. "The other big plus is that we're going to protect the building with that technology. There will be a lot of very important research going on, and it's extremely important to make sure to protect that research."
Protective measures can build qualifications to take on certain kinds of research contracts, and Morton only expects those standards to increase over time – limiting the number of facilities that can handle sensitive research.
"In other words, it opens up opportunities," Morton said.
Seay calls it a chance to lead by example, showing government and industry the value of fully protecting vital infrastructure.
"What it really represents are initial steps toward making Omaha and Nebraska more cyber secure," Seay said.
Keep reading:
NARI's First Contract Helps Healthcare Providers
Using Virtual Reality to Train for Catastrophes
Five Months in, NARI Making Connections, Planning for the Future
Contact Us
If you have a story idea, news tip, or other question, please email the UNO News team at unonews@unomaha.edu.