A Message From UNO Leadership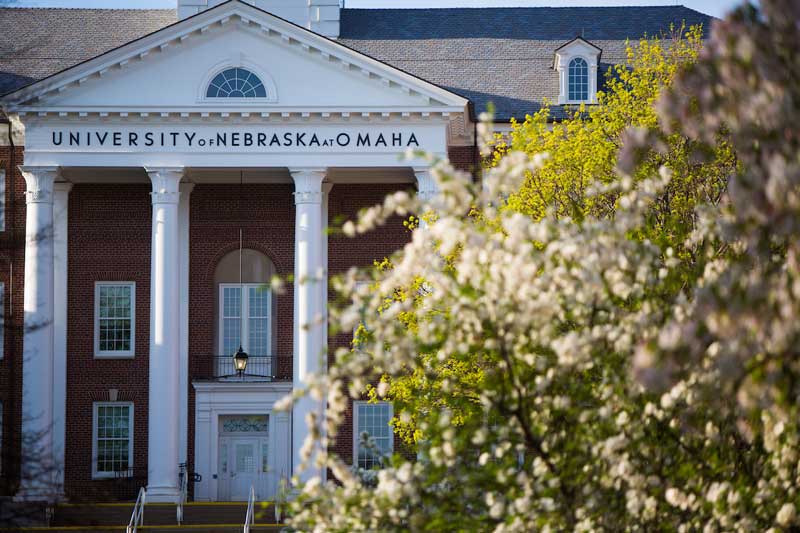 Dear UNO Community,
In the last few weeks, there have been separate incidents reported of racist and hateful messages found in two buildings on campus, Arts & Sciences Hall and the Weitz Community Engagement Center. These recent acts are clearly unacceptable and are currently being investigated by UNO's Public Safety office.
Let us be very clear: Hateful and/or racist language of any kind is unacceptable on our campus and in our local communities. 
We call on all members of the greater UNO community to remain vigilant, speak out, and work against inequity, discrimination, and oppression wherever it may reside, either on or off campus. 
We want to make sure the campus community knows the following:
We take every incident very seriously, and Public Safety is investigating (and will investigate) any reported incidents to the fullest extent possible.

We encourage anyone with information about illegal activities and/or hate-based incidents to report them immediately to Public Safety: For emergencies, 402-554-2911, for non-emergencies, 402-554-2648. You may also use the U-Tip system for anonymous text messaging where privacy or discretion is required: http://www.unomaha.edu/student-life/student-safety/how-to-report/u-tip.php

We have a variety of services in place to support any member of the community who may need assistance:  http://www.unomaha.edu/student-life/student-safety/index.php
Chancellor Christensen, in his November 11, 2016, message to our campus, encouraged us to work together to support UNO's "longstanding tradition of inclusion." He also reminded us that our strength comes from the incredible diversity of our community in age, ethnicity, orientation, identity, origin, geography, income, and beliefs.
We agree. 
And, we are even more determined today to stand together against anything that threatens our peaceful campus community.
Sincerely,
B.J. Reed, Senior Vice Chancellor, Academic and Student Affairs
Patrick Davlin, Student Body President and Regent
Gail F. Baker, Executive Associate to the Chancellor and Dean, College of Communication, Fine Arts and Media
David Boocker, Dean, College of Arts and Sciences
Nancy A. Edick, Dean, College of Education
Louis Pol, Dean, College of Business Administration
John Bartle, Dean, College of Public Affairs and Community Service
Hesham Ali, Dean, College of Information Science & Technology
Deborah Smith-Howell, Associate Vice Chancellor, Academic Affairs; Dean, Graduate Studies
David Richards, Dean, Criss Library
Trev Alberts, Vice Chancellor, Athletic Leadership and Management; Director, Intercollegiate Athletics
Bill Conley, Vice Chancellor, Business and Finance
Dan Shipp, Vice Chancellor, Student Affairs and Enrollment Management
Scott Snyder, Associate Vice Chancellor for Research and Creative Activity
Cecil Hicks, Assistant Vice Chancellor for Human Resources
Charlotte Evans, Director, Public Safety
Robert Woody, President, Faculty Senate

Anthony Flott, President, Staff Advisory Council
Contact Us
If you have a story idea, news tip, or other question, please email the UNO News team at unonews@unomaha.edu.